Meet ANYmal X, your Ex-proof robotic inspector for the Oil & Gas and Chemicals industries.
Robotic inspection for any industrial facility
Expanding industrial operations with the safety, reliability, accuracy, and endurance of a robot coworker.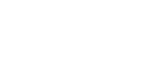 Inspection solution for industrial facilities
Oil & Gas
Oil & gas refineries, offshore rigs, and petrochemical processing plants are demanding and often remote environments. Operators face rising cost pressure while requiring to minimise risks and secure regulatory compliance. Built on the mobility of four legs, ANYmal provides the ability to navigate challenging multi-floor industrial sites and is ruggedized for the extreme weather conditions offshore.
Contact us
to be among the first to trial the Ex-proof ANYmal in 2022.
Offshore platforms including FPSOs and FLNGs

Onshore crude production facilities

Refineries

Petrochemical processing plants

Gas processing & liquefaction plants

Gas storage tanks
Remote operation to reduce reaction time and transportation costs

Continuous and full-coverage emission monitoring

Emergency responder to gain situational awareness
ANYmal Robots Inspecting PETRONAS' Offshore Platform
PETRONAS, the global energy and solutions company from Malaysia, is deploying ANYmal for autonomous robotic inspection on its oil & gas platforms.
GO TO CASE STUDY
Chemicals
At chemical processing plants, repetitive inspections, environment mapping, and efficiency analytics have mostly relied on manual processes. With the increasing pressure for higher performance and uptime, chemical companies are looking to adopt automated and scalable solutions. ANYbotics applies the advanced industrial inspection capabilities of the autonomous legged ANYmal to bring complete visibility and higher-quality data collection to chemical processing plants.
Contact us
to be among the first to trial the Ex-proof ANYmal in 2022.
Polyethylene plants

PVC plants

PP plants

PS plants

Inorganic chemical plants

Fertilizer plants
High quality data on equipment and infrastructure health

Early detection of HSE risks through frequent monitoring

Minimize exposure of personnel to potential hazards
ANYmal Makes the Case at BASF Chemical Plant
ANYbotics' collaboration with BASF, the largest chemical manufacturer, displays the efficiency, quality, and scalability of robotic inspection and data-collection capabilities in complex industrial environments.
GO TO CASE STUDY
Power Generation & Distribution
Energy generation and distribution providers strive to maximize operational efficiency while ensuring health & safety. Automating routine inspections with ANYmal protects personnel from hazardous environments, reduces inspection costs, and increases the accuracy of inspection data for better maintenance planning and fewer downtimes.
Coal / gas / combined cycle power plants

Hydroelectric and wind power plants

Nuclear power plants

Onshore distribution & transmission substations

Offshore HVDC converter stations
Reduce downtimes through frequent automated inspections

Full coverage and high-quality digitalization of brown-field facilities

Enable remote operations and reduce intervention time
Tennet: World's First Autonomous Offshore Robot
On the journey for reliable and low-cost energy transmission and distribution, Tennet is trialing robotics solutions such as ANYmal. In this partnership with Tennet, the capabilities of autonomous robotic inspection has shown to enable extended unattended operations for offshore HVDC converter platforms.
GO TO CASE STUDY
Mining, Metals & Minerals
For the mining, metals & minerals industry, health and safety are essential priorities for their operations. To achieve productive asset use while ensuring highest HSE-standards, the industry has turned its focus to automation through innovative robotic solutions. ANYmal allows mine safety inspectors to automate repetitive inspections to preserve their assets while keeping humans away from potentially dangerous sites.
Open pit mines

Underground mines

Mineral processing facilities

Aluminum plants

Cement plants
Minimize human exposure to health and safety dangers

Continuous monitoring of of HSE risks for early detection

Scalable digitalization through high mobility of legged design
ANYmal Helps Vale to Prioritize People in Mining
In this partnership Vale highlights its commitment to becoming one of the safest and most reliable mining companies in the world. The results showed that ANYmal helps reduce exposure to hazardous conditions and integrates seamlessly into Vale's team to autonomously perform routine inspections.
Go to case study
Construction
Construction sites are dynamic and constantly changing environments that pose big challenges to the construction managers who have to balance both productivity, time-pressure, and workers' health and safety. Our robotic solution ANYmal supports construction managers by automating progress monitoring quality control, and regular safety checks during construction with Lidar-based reality capturing and integration with digital twin platforms.
Industrial and commercial construction sites

HVAC installations

Tunnels

Bridges

Roads
Site progress monitoring through reality capturing

Automated monitoring of safety and security issues

Avoiding accidents through early detecting hazards
ANYbotics Tackles Construction Safety
ANYbotics partnered with Losinger Marazzi to explore ANYmal's potential to patrol their sites to identify and report safety issues. With such a complex environment, only a robot designed to navigate difficult terrain is able to bring digitalization to such a physically demanding industry.
GO TO CASE STUDY
Research
Advance your robotics research by building on a high-performance, robust, and industrial-grade quadrupedal platform. Whether you want to research new locomotion control algorithms, experiment with novel perception sensors, or test your latest exploration algorithm in an outdoor environment, ANYmal provides deep access to integrate custom hard- and software. Access the
ANYmal Research Community
and join a network of Universities like Oxford University, University of Michigan, and ETH Zurich in performing world-leading research.
Motion control and navigation planning

Perception and state estimation

RGBD and Lidar-based mapping and localization

Deep learning for robotic control and perception

Human-robot and robot-robot interaction

Mobile manipulation
Modularized full access from low-level joint control to high-level commands

Fully ruggedized and commercial platform for outdoor field research

Parallelize research through full-stack simulation software

Built on open-source ROS for a quick start and compatibility
Winner of the World's Hardest Robotics Challenge Builds on ANYmal
The DARPA SubT challenge has set out to revolutionize the operation of autonomous robots in underground domains like tunnels, mines, and sewers. The winning team CERBERUS has built on a team of multiple ANYmals to set them apart from the competition in tackling the harsh underground environments.
GO TO CASE STUDY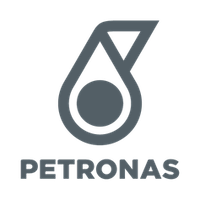 "Minimizing the maintenance need of the equipment is important to reduce overhead. Our offshore tests validated ANYmal's performance under adverse conditions including slippery terrain, strong winds, and operations in day and night. The industrial-grade design of ANYmal is key in these harsh environments exposed to salty air."
ISKANDAR A. MAHMOOD
Robotics Manager at PETRONAS

"Our ANYmal can verify several asset conditions in addition to a circuit of critical spaces, stairs, and complex equipment—all autonomously, and always with the aim of integrating people, technologies and processes that prioritize safety."
RAYNER TEIXEIRA
Vale Digital Maintenance Coordinator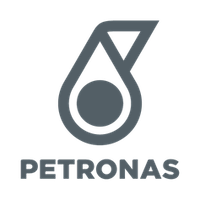 "We intend to use ANYmal to improve our workflows with better data tagging and automatic reporting"
FAUZY OMAR BASHEER OTHMAN
Head of PETRONAS' Facilities of Future
"The limits are always time, resources, and ability. We cannot be omniscient. With ANYmal, there are no time constraints. The robot's intervention makes it possible to directly detect the risky situation without having to wait four, six, or eight hours to have someone there to see for themselves after the damage has already occurred or gotten worse."
STÉPHANE BEZILLE
General Project Manager of Losinger Marazzi