Robotic inspection for

Power & Utilities
Reliable and safe energy supply through automated robotic inspection
at thermal, nuclear, onshore, solar and utility plants.
Saved per avoided shutdown
Optimize Energy Production
and Distribution
Facilities to Automate Inspections
with ANYmal What can ANYmal do
for Power & Utilities?
End-to-end robotic inspection solution
The legged robot, ANYmal gathers thermal, acoustic, visual, and gas information and interprets the data in real time.
Through AI-based navigation and ruggedised design, ANYmal operates in harsh weather and complex facilities, autonomously.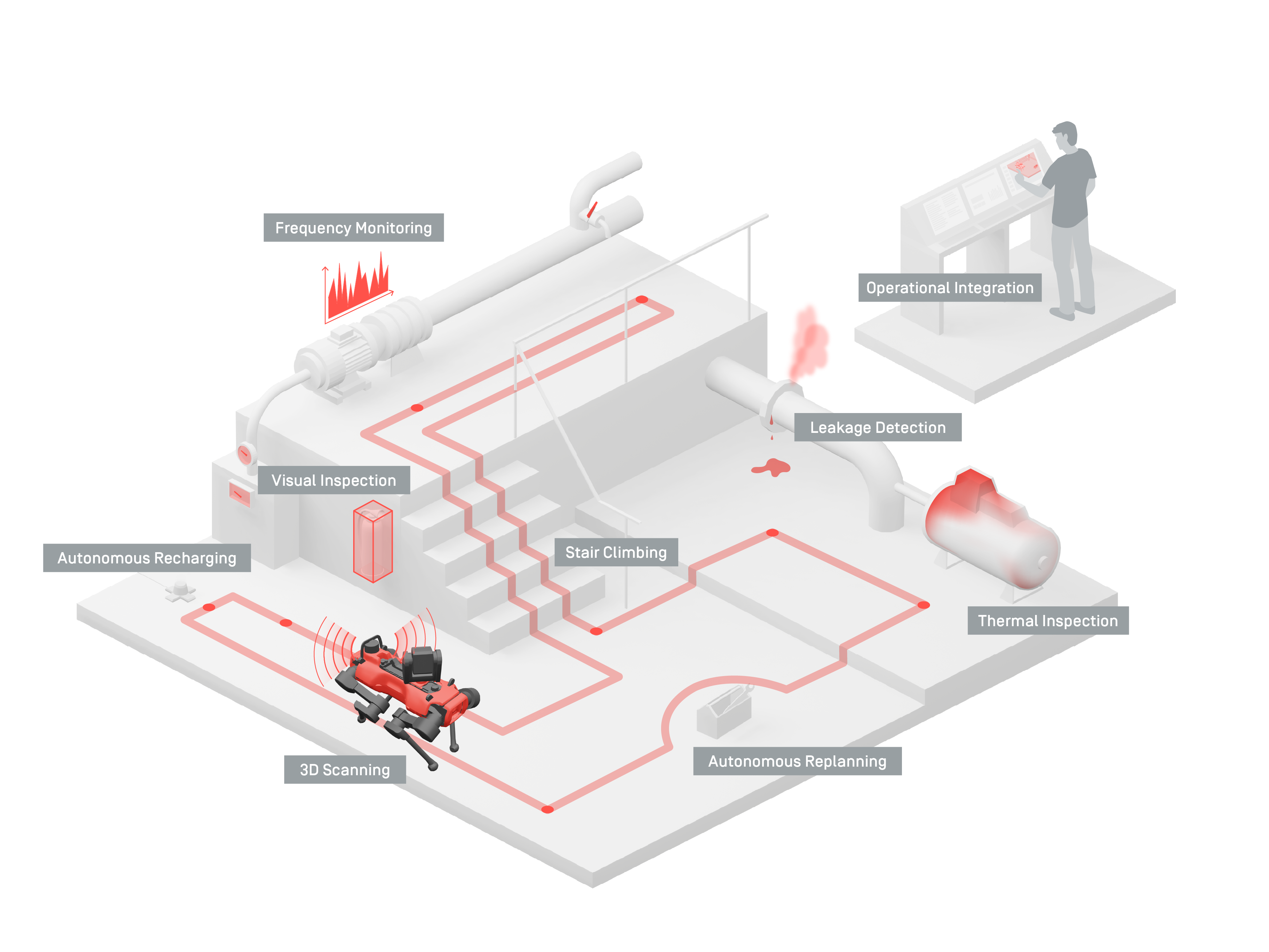 Improving Industry Efficiency
through automated robotic inspections