Monitor Ex-zones with

ANYmal X
Bring automated inspection to Oil & Gas and Chemical operations
for improved safety and plant performance, and increased uptime
ATEX/IECEx certification & legged robot mobility
Industrial-grade & Ex-proof
A rugged, impact-protected robot for demanding environments, engineered for intrinsically safe use in explosive atmospheres and dust- and waterproof for operation in all weather conditions.
Up and down industrial stairs
ANYmal X's four-legged AI-based mobility enables safe manoeuvring in complex, multi-floor facilities.
Learn more >
Autonomous data collection
ANYmal X's smart capabilities enable autonomous data gathering and integration into existing operation systems.
Learn more >
Ex-proof up to Zone 1 IIB
Large areas of Oil & Gas and Chemical plants are classified Zone 1 and require certified equipment to avoid potential ignition or hot permits. Intrinsically safe ANYmal X brings robotic inspection to these areas.
ATEX & IECEx certified up to Zone 1 IIB
Ex-protection: 1-month-tight pressurized body and patented actuator design
Complies with CE directives for industrial deployment
IP67: Water and dust ingress protection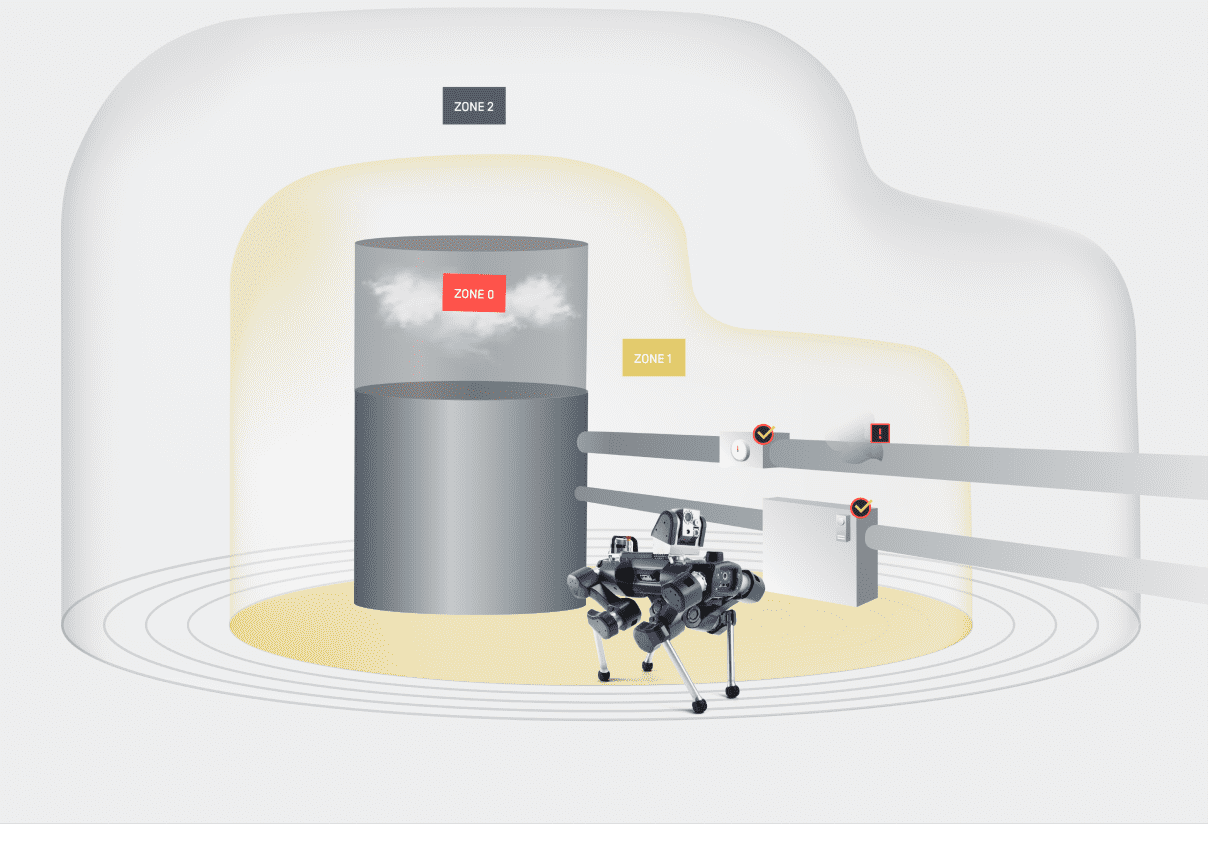 Certified for up to Zone 1 where inflammable gases are likely to occur
Designed for complex facilities
Safe on open grated stairs
In and out of
cramped spaces
Works on slippery
and bumpy terrain
Super-human senses
ANYmal X is a ready-to-use platform with a standard, pan-tilt inspection payload that creates value from day one.
Zoom Camera
20x optical zoom for 4K long-distance images and videos.
Thermal Camera
Precise temperature readings in the range of -10° to +400°C
Pan-tilt Unit
High-range motion of the payload (+/- 90° vertical, +/- 165° horizontal) for quick and efficient readings.
Spotlight
Support visual inspections in low-light conditions.
Microphone
Record acoustic measurements in the audible frequency range.
Lidar Scanner
360° environment scanning for localization and reality capture.
Detect combustable and toxic gas concentrations and trigger preventive measures. Gas detection warnings increase safety during in-zone robot control.
ANYmal X continuously measures gas concentrations using the optional gas sensor payload. Operators can control ANYmal X remotely to identify the source of an irregularity rather than sending workers into potentially dangerous situations.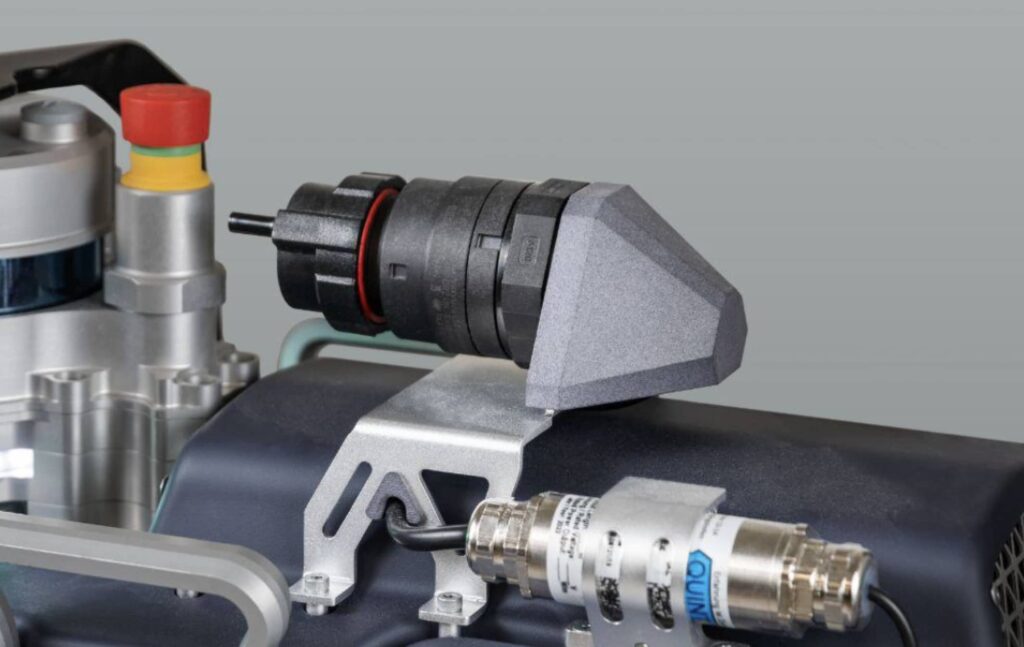 Hardware built for safety
ANYmal's hardware design is safety-centric and compliant with international standards.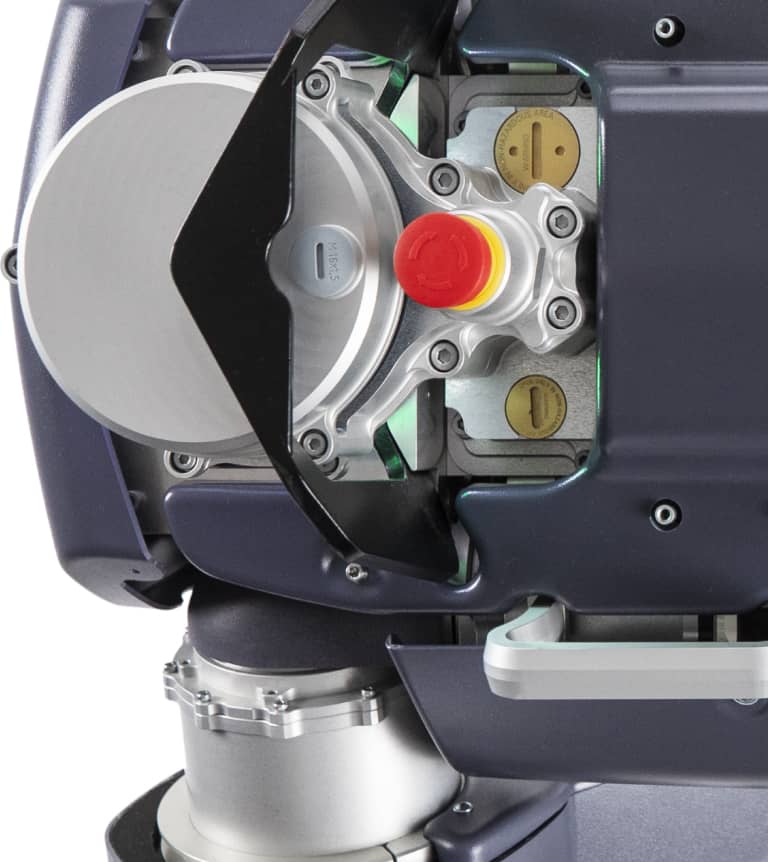 Emergency stop
Hardware emergency stop completes software safety procedures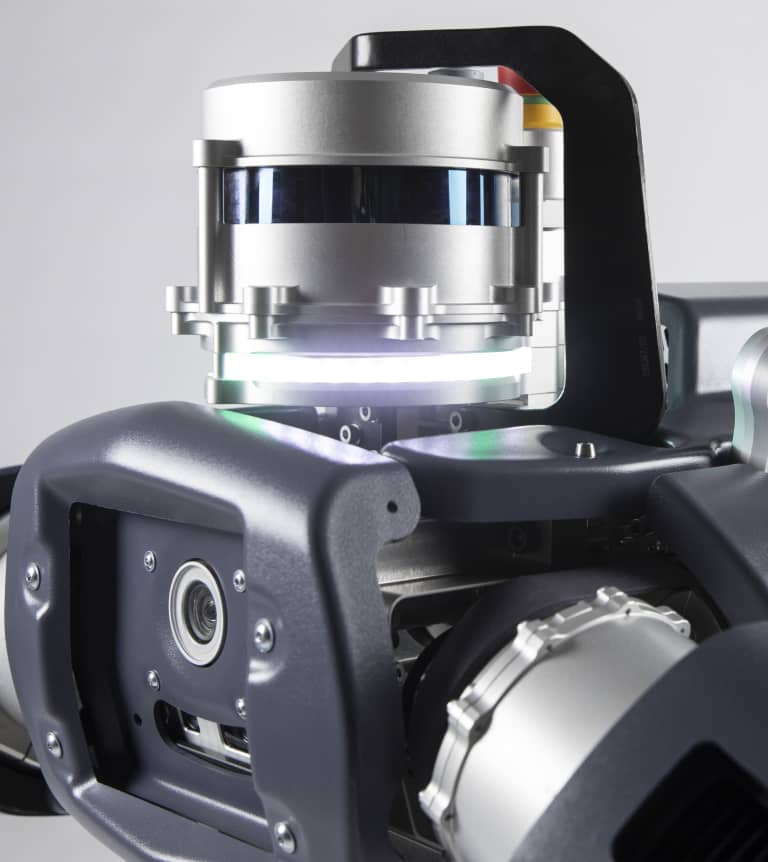 Warning Light
Warning light indicates the need to keep safety distance when robot in operation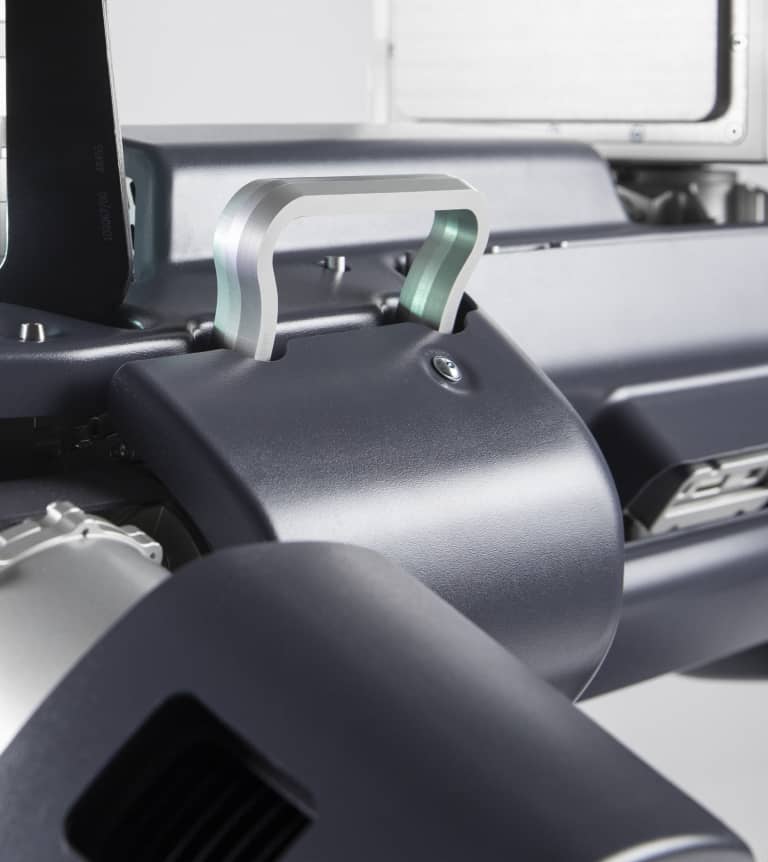 Safety handles
Safety handles allow ergonomic and safe transportation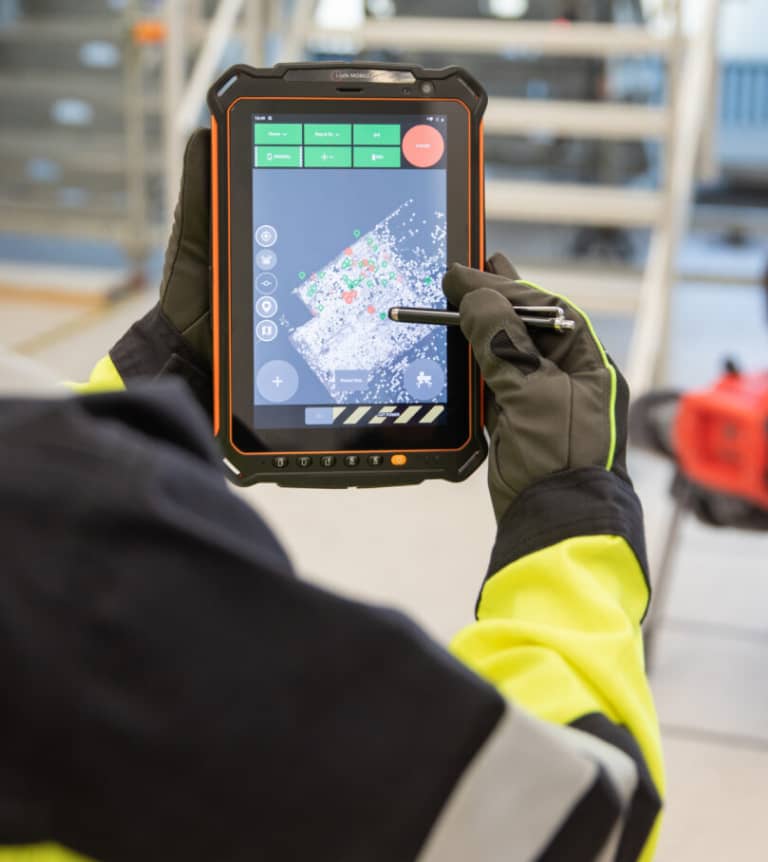 Tablet
Ruggedized tablet for safe robot handling










ANYmal X technical specifications
360° vision
ANYmal navigates safely and precisely with a 360° Lidar, 6 in-depth cameras, and 2 optical tele-operation cameras.
1.5 km
Walking range (60-90 min) per charge
In-built WIFI & 5G/LTE
Operates with and without connectivity
2× Intel i7 Core
Powerful and flexible edge computing powered by 8th gen. Intel 6-core processors
More than a robot
Charger, docking station, ruggedized and Ex-proof tablet for remote control, transportation box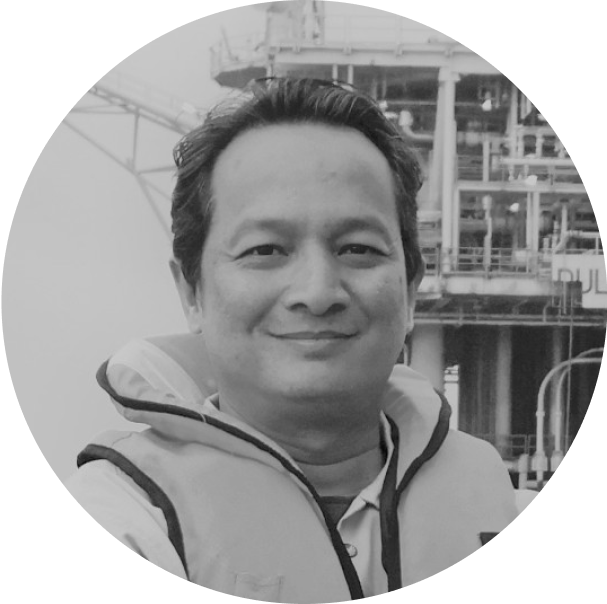 Having ANYmal X Ex-certified up to Zone 1 will really enable us to bring the robot very close to our process area, and that's where you create value.

Achieving the Ex-certification of a light-weight, highly mobile robot, required effectively redesigning the industry protocol: from the pressurized main body, to protecting all system against gas ignition, to developing a unique thermal management system. Meet the engineers behind ANYmal X and learn more about the development of an Ex-proof inspection robot.