ANYbotics provides an integrated and comprehensive onboarding process that enables operators to quickly and proficiently leverage and optimize new technology. Thorough online and on-site training, guided commissioning, coaching, and support aim to make ANYmal deployment successful. ANYmal's safety features and intuitive user interface minimize friction, so even inexperienced personnel can easily work with the robot.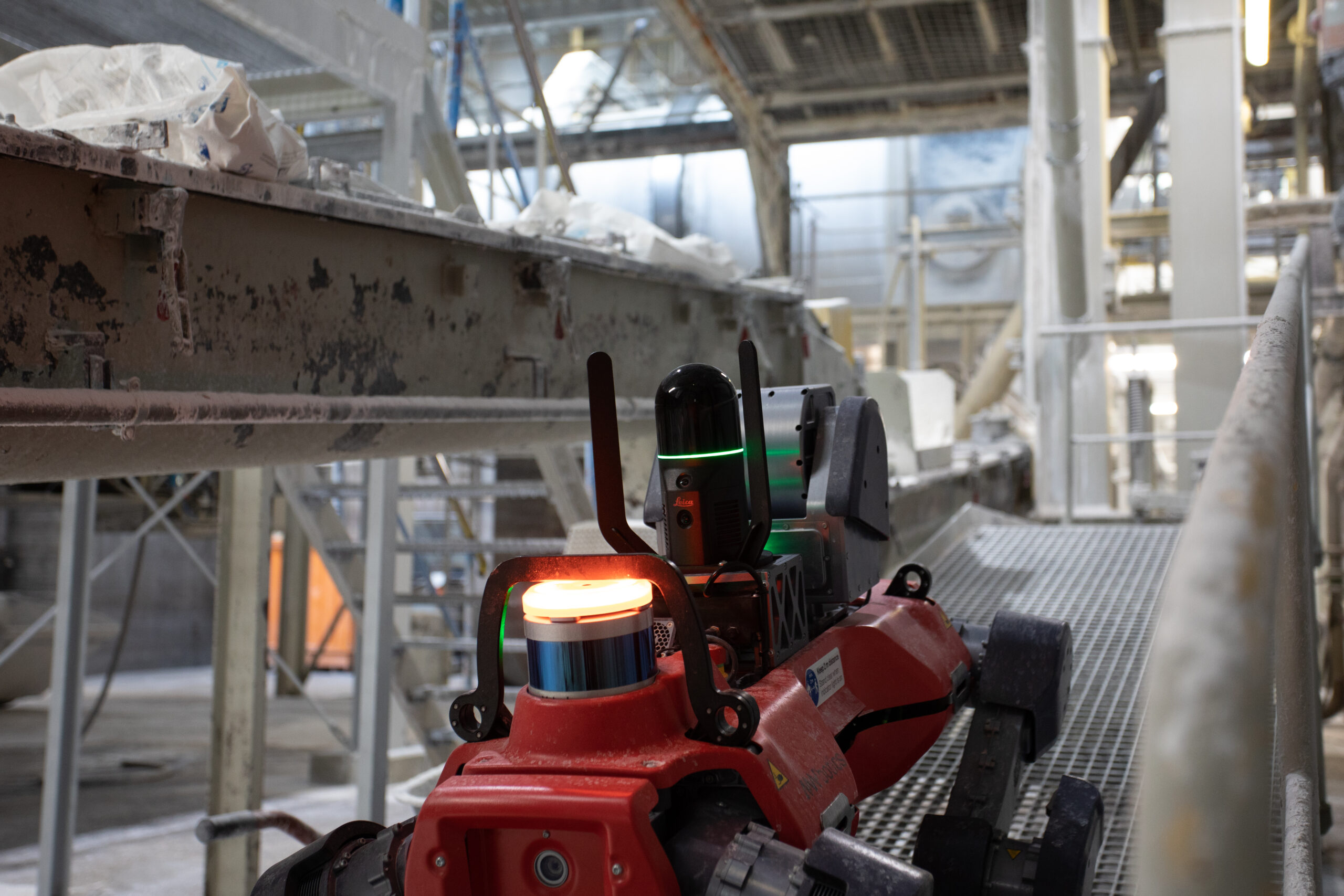 User-centric Onboarding Sets the Stage for Successful Operational Deployment
ANYmal adds significant value by autonomously collecting inspection and monitoring data. The path to success starts with involving operators early to ensure that ANYmal is accessible to all plant personnel. Ease of use is key to extending operability beyond robotics experts and driving operational adoption quickly. ANYmal is designed for easy installation and use in various environments without requiring on-site modifications or preparation.
ANYbotics' onboarding and deployment process engages operators in a consultative preparation journey. It involves working together on the scope of the deployment, establishing success criteria, and ensuring that the commissioning is aligned with the organization's specific needs and goals. This end-user-focused approach guarantees successful operational deployment where ANYmal integrates into existing workflows and provides a quick return on investment.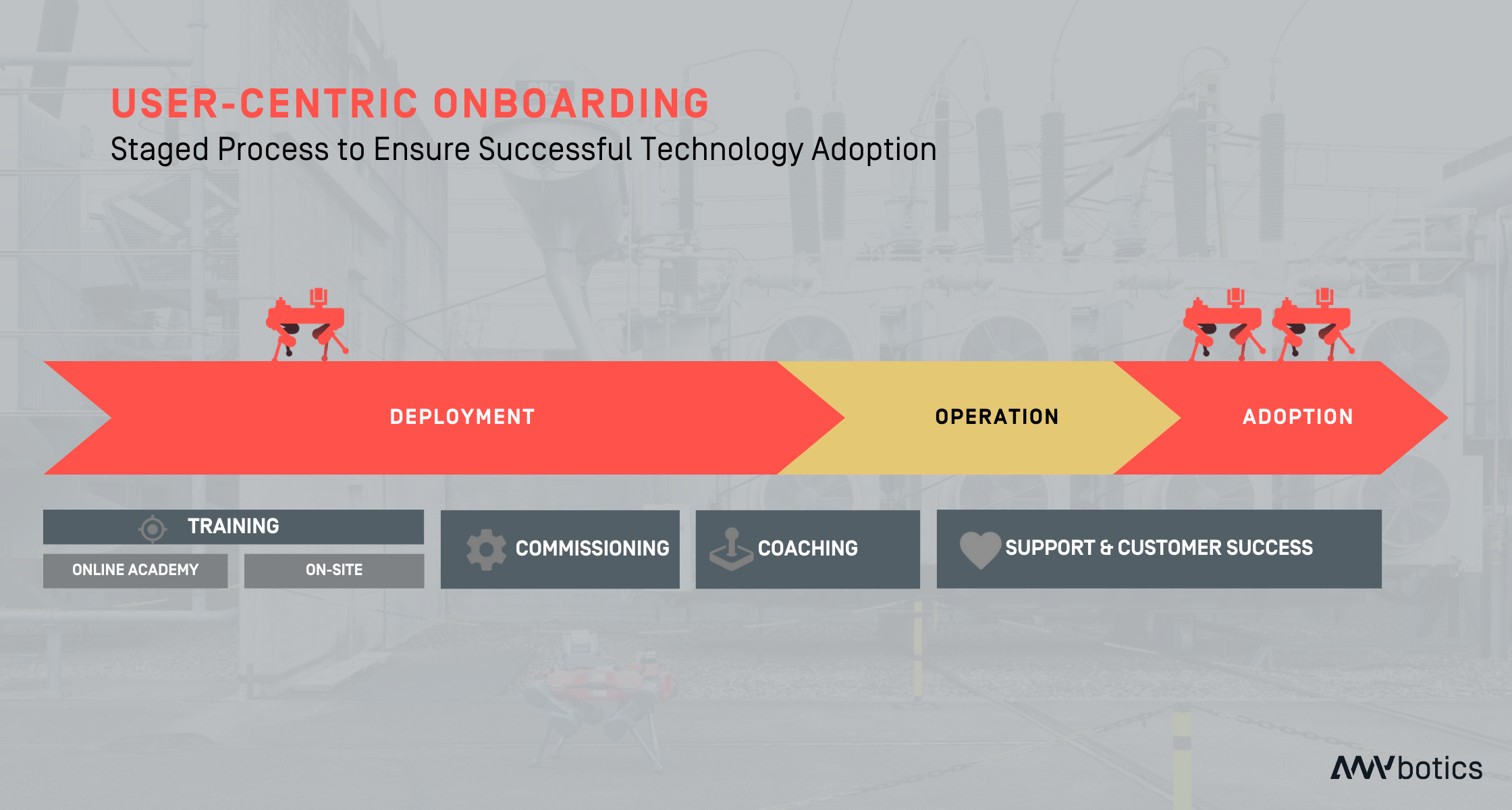 Enabling Operators Through Online Learning and On-site Training
ANYbotics offers a comprehensive learning program that includes safety instructions, emergency procedures, robot handling during set-up and operation, and long-term maintenance. The program comprises an online self-learning program through the ANYbotics Academy and on-site, hands-on operator training conducted by ANYbotics Field Engineering experts.
The online learning program is suitable for new starters and for refresher training of existing operators. Part of the staged training curriculum is a master operator module that allows additional user training at the customer site independently.
For on-site training, the field engineers assist operators at every stage of the process through:
On-site risk assessment support

Hands-on operator training to ensure safe handling of the robot
Instructions for independent commissioning of ANYmal, supported by online learning modules
Advice on the mapping of efficient autonomous inspection routes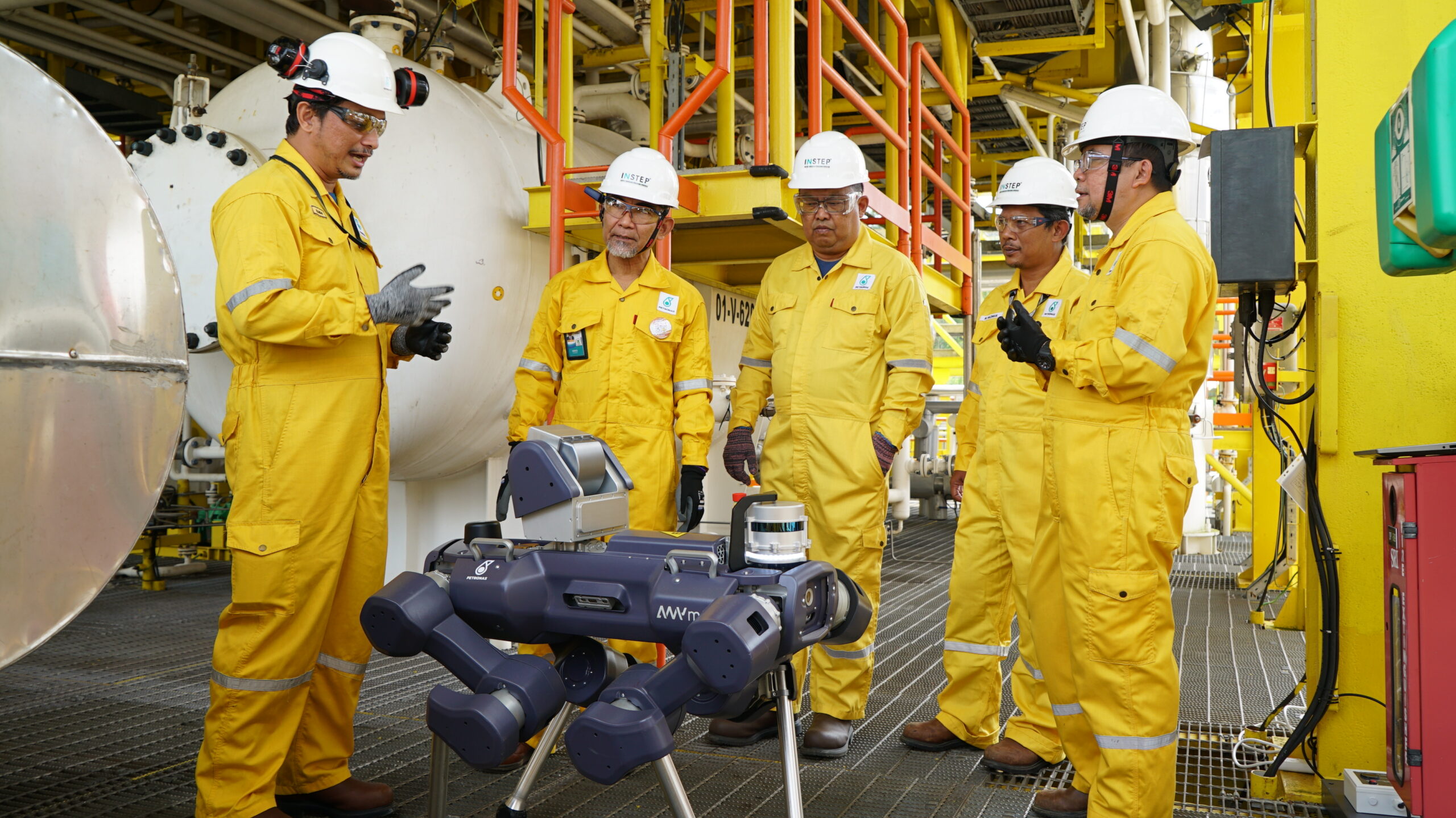 ANYbotics' master operator training allows operators to train additional users.
(Courtesy PETRONAS)
Going Live in One Day with Guided Commissioning
In parallel with the on-site training, ANYbotics' field engineers support the initial ANYmal commissioning. This includes 3D mapping and setting up the inspection points. ANYbotics' staff is hands-on with advice on best configuring autonomous inspection routes.
The ANYbotics Workforce tremendously simplified the commissioning process and enables non-engineers to operate the robot. Furthermore, standard operational safety and distancing features shorten and simplify the process of going live with ANYmal.
There are two different approaches for in-field installation, which can be chosen depending on the specific requirements and options:
Show and Go: ANYmal is first 'taught' where to go and what to do. This is done by guiding ANYmal through the environment in which it is to work. In the process, ANYmal creates a 3D map and validates inspection points, terrain planning, and task sequences. Once set up, ANYmal optimizes itself by finding the fastest routes to complete its tasks and providing real-time updates on the status of each task.
Virtual setup with CAD/BIM models: Digital twins or datasets from CAD are used to virtually set up and validate ANYmal's inspection missions before deployment. Once brought on site, ANYmal already "knows" its mission and can start immediately. In the same way, missions can also be transferred from robot to robot.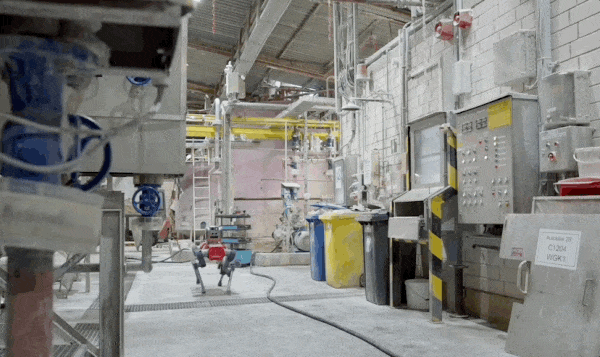 "Virtual Setup with CAD" employs digital twins or CAD datasets, enabling configuration and pre-validation of missions prior to physical deployment.
Field Engineering teams go beyond pure support roles by providing uncomplicated and flexible installation options for guided commissioning. Their expertise, adaptability, and dedication contribute significantly to successfully implementing the ANYmal solution. ANYbotics' Field Engineering teams are certified for offshore work, helicopter and boat transfers, advanced first aid, and fully equipped with personal protective equipment.
Installing and setting up ANYmal for industrial plants
Learn to generate actionable maintenance insights for safe, smart, and productive industrial operations. This 20-minute webinar illustrates the key elements of setting up and operating automated robotic inspections.
Continued Coaching and Support Drive Optimal Operational Deployment and Scaling
When the operator takes over the commissioning or control of the robot, the ANYbotics field team provides further support through coaching. The topics during the coaching differ from deployment to deployment but are an integral part of the onboarding process. The goal is to make the customer and ANYmal successful on the site and use its full potential.
To ensure post-installation operational continuity and enhance the value of the ANYmal solution, the ANYbotics Customer Success team provides structured, regular support in the form of check-in calls, usage surveys, and conversations about implementation successes, challenges, and next steps to ensure customers achieve optimal results in a safe and effective manner.
The coaching process also facilitates the preparation of operational scaling according to a phased plan at other sites and facilities. As the technology scales, so does the business impact, including higher production volumes, lower costs, and more reliable operations. This contributes to the overall digitization of plant operations and enables operators to plan ahead for predictive maintenance activities and implementation at other facilities.
"What really impressed us is the feasibility of the solution as it is simple to implement and provides quick results."
– André Kubitzky, Grace.

Learn More
To learn more about the industrial inspection ecosystem and make informed decisions about automated inspection systems' requirements, applications, and suitability, read our three-part article series, How to Hire an Industrial Inspection Robot. Part one focuses on identifying the tasks you want to automate, part two focuses on inspection robots in your operations, and part three focuses on integration, safety, and support.