W.R. Grace transitions its Düren Chemical plant in Germany from unplanned to scheduled maintenance with ANYmal as a critical contribution to the strategic project. The plant runs 24/7 which poses high pressure on maximum uptime, and it doesn't allow any structural changes. ANYmal's autonomous execution of over 120 thermal, visual, and acoustic inspection goals per mission in this complex facility enables early detection of anomalies and preventive maintenance. In operations, ANYmal achieved a 1.5% increase in plant uptime.
Grace – A High-Performance Speciality Chemicals Company
As a global leader in specialty chemicals, Grace has operations in 30 countries. Innovation is central to Grace's development with over 1,100 patents worldwide. Continued investment in improving efficiency drives this impressive achievement. Not resting on their laurels, Grace continually invests in automation and is now using robotics to further optimize their plant operations.
Digitalizing the Transition from Unplanned to Scheduled Maintenance
Grace's glass furnace plant in Düren runs 24/7 which doesn't allow maintenance during regular downtimes and forced downtime leads to significant costs and reduced production. For this reason Grace started rolling out a strategic action plan three years ago with the goal of moving away from unplanned to scheduled maintenance and ANYmal is a critical part of this transition.
The journey started by documenting equipment conditions with cameras and immediately digitalizing the data via tablets. As a next step, an online frequency measuring system was implemented with fixed sensors on hundreds of high-frequency drives. Both methods lead to significant improvements but left gaps in achieving the goal of fully digitalized and automated inspections.
ANYmal Increases Facility Uptime by 1.5% through Complete Digital Inspection Data
To face these challenges, Grace introduced ANYmal because it navigates autonomously and flexibly over multiple floors while tolerating high temperatures and lots of dust. ANYmal complements the data collection mentioned above by ultrasound and thermal signals that show trends and anomalies at electric motors, pumps, and compressors. Additional visual inspection includes equipment supervision and the measurement of water levels.
The extrapolation of the savings over a year, for one plant, shows about a 1.5% increase in production uptime. This is a significant contribution directly attributable to ANYmal. – André Kubitzky, Automization and Robotics, Grace.
Collected in digital reports, this data enabled Grace to detect avoidable equipment failures even earlier, and to take preventive maintenance actions to avert costly defects and downtimes. One facility after the other was set up for being inspected completely autonomously. During the first six months of regular operation, ANYmal could already generate significant value by enabling 1.5% increased plant uptime and overall improved maintenance protocols.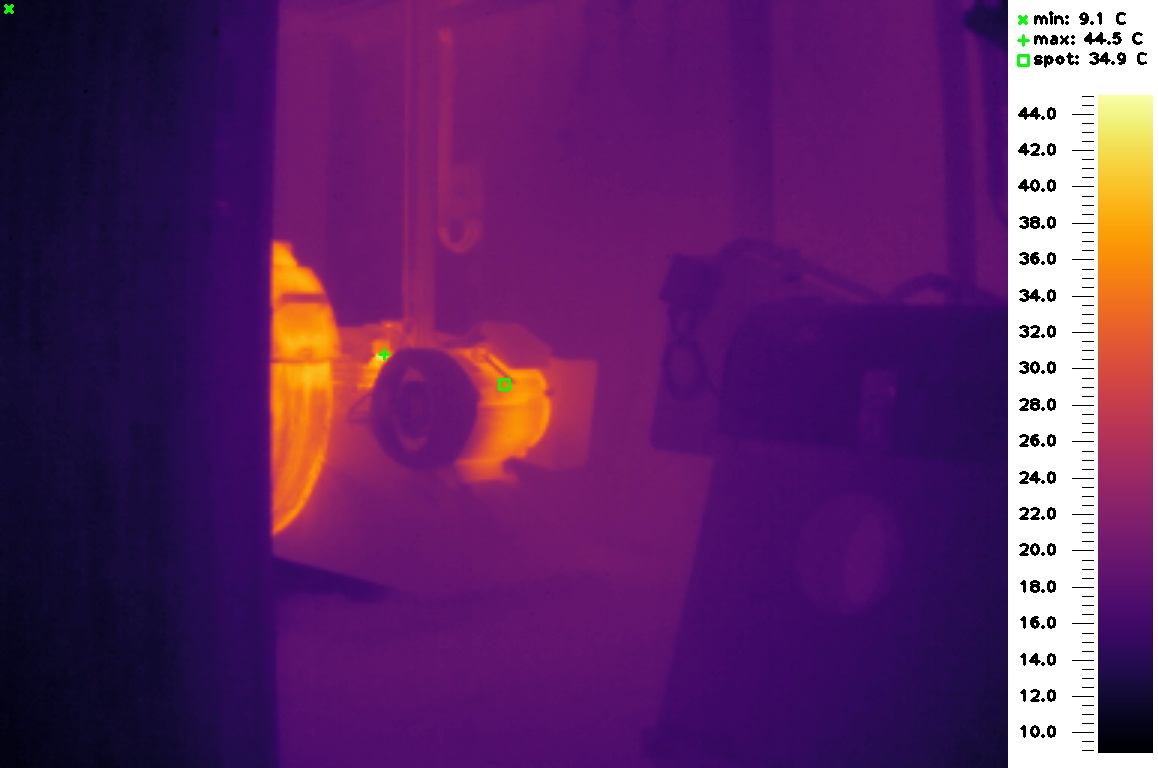 Early detection of an alignment error at a pump through repetitive thermal inspection. Planned maintenance prevented any damage to the pump which over time would have resulted in unplanned facility downtime.
3D Mapping with Leica BLK Arc on ANYmal costs seven time less
ANYmal also maps new facility areas and creates detailed 3D models during regular patrolling, using the Leica BLK ARC payload. This scanner is deeply integrated with the robot operating interface and generates a high-precision digital twin or inventory model instantly. Compared to outsourcing the scanning of the facility, the BLK ARC mounted on ANYmal is estimated to be seven times more cost efficient. Using the 3D scanner on ANYmal allows Grace to scan its facilities more frequently, more accurately, and quicker.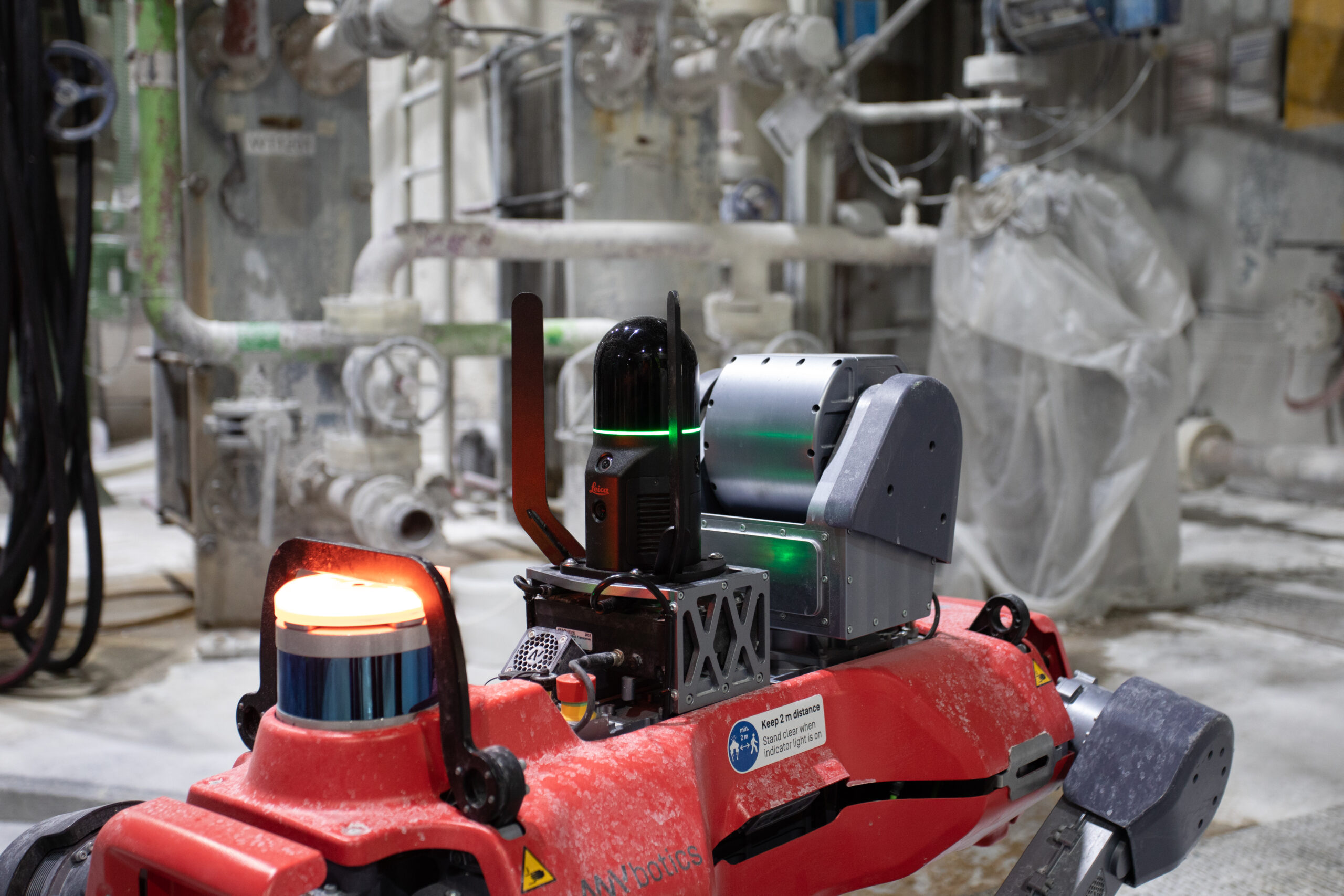 Leica BLK ARC integrated with ANYmal is used as a very efficient high-precision method to create a highly precise digital twin at Grace Düren plant.
Deployng Complex Missions Is Simple And Delivers Value Immediately
The ease of use was a very important requirement for Grace for introducing ANYmal. The new technology shouldn't require additional workforce for operations, and no facility adaptations. After the initial set up, the inspection missions were automated immediately, each mission comprising up to 160 navigation and 120 inspection goals.
ANYmal has to walk 300 m from the docking station to the inspected facility, crossing occupational traffic and navigating past an ever changing construction site without any problems. What also really impressed us is the feasibility of the solution as it is simple to implement and get quick results. – André Kubitzky.
Using ANYmal in operations, with the set up assisted by ANYbotics team, not only doesn't require additional headcount, it also continuously upskills the existing team. The significant workload assistance and the automation of repetitive and tedious tasks allows specialist staff to focus more on critical issues. In addition, ANYmal also does inspections at night, which extends the time that can be used for routine inspection, without disrupting other activities on the plant.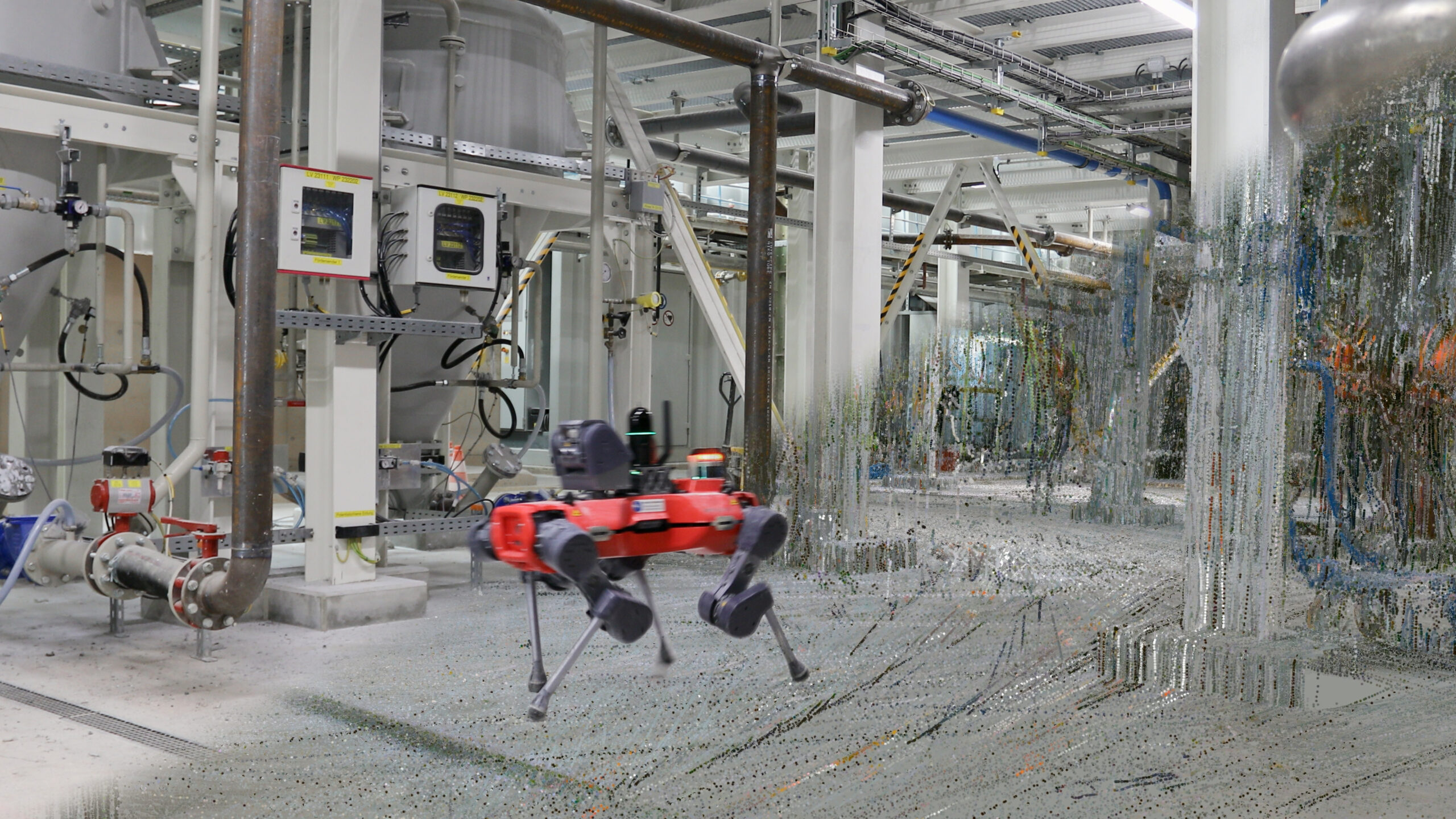 ANYmal's navigation and autonomy capabilities enable access and measurement at all inspection points.
ANYmal is Part of Grace's Long-Term Maintenance Strategy
The technology-driven transition from reactive to anticipated maintenance is part of Grace's long-term strategy. The operational deployment of ANYmal in Düren is being accomplished through a phased roll out plan and precedes adoption on other locations and facilities. As the technology scales, so will the business impact including increased production volume, reduced costs and more reliable operation. The adoption of robot inspection technology like ANYmal is a key enabler for the continued, successful optimization of Grace's plant operations across all their sites.
The Düren site is being used as a pilot for potential deployment at global sites and we are confident that this technology will make us fit for the future for the next 20-30 years. – André Kubitzky.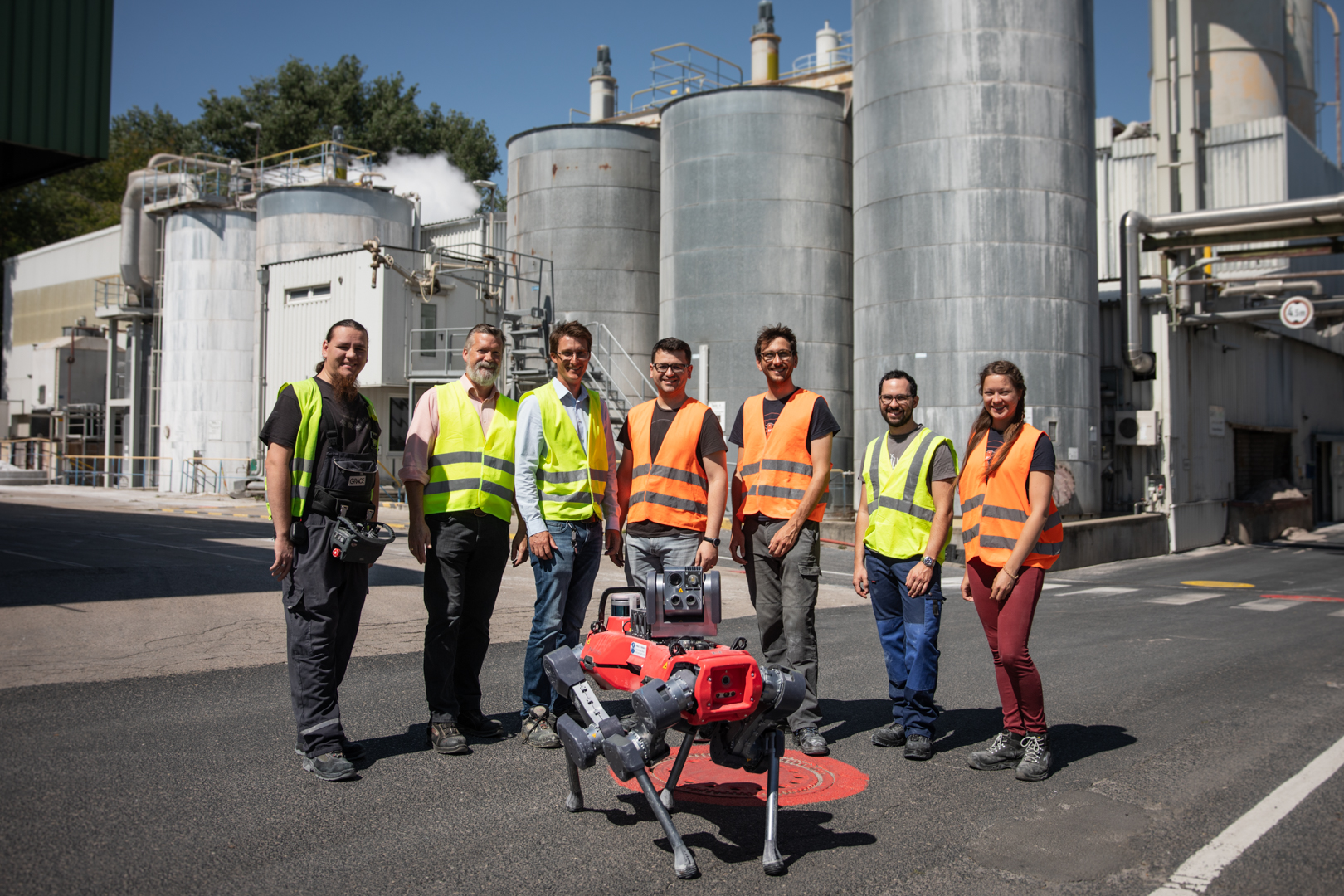 The Grace and ANYbotics deployment team found some time for a photo with ANYmal at the Düren site.
ANYbotics – A Swiss robotics innovator
Since 2016, Swiss robotics company ANYbotics has developed innovative, intelligent, and integrated robotic solutions that improve workers' lives, increase productivity, and support more sustainable industrial facilities. Partnering with global technology leaders, ANYbotics provides autonomous, automated, end-to-end robotic inspection solutions, for complex, hazardous, and explosive industrial environments, to large asset operators. ANYbotics is a fast-growing company of over 100 employees focused on supporting the inspection needs of workers in oil & gas, power, energy, mining, processing, chemicals, transportation, and construction.
Are you interested in exploring ANYmal's potential to transform your business or operations? ANYbotics provides proof-of-concept and pilot installations worldwide. For any questions or inquiries, please
contact
ANYbotics.