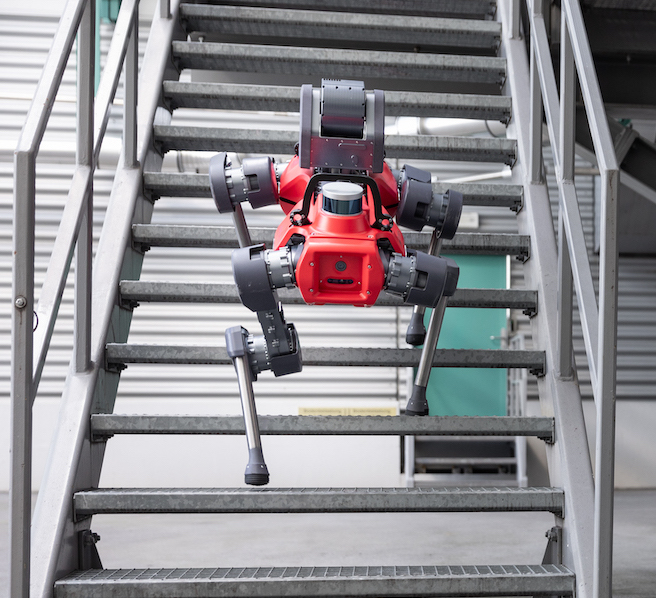 ANYmal's legs provide unparalleled mobility when moving up and down stairs, climbing over obstacles, steps, and gaps, and crawling into tight spaces. It delivers reliable performance in harsh indoor and outdoor environments and through rain, splash water, wind, snow, and dust.
IP67 Water- and dustproof

ANYmal is fully protected against water and dust (IP67) and able to operate in humid and dusty conditions. In case of exposure to hazardous substances, rinse your ANYmal with water to release it from contamination.

Built for tough jobs, we designed ANYmal and its payload with impact protection for long-term operation.
ANYmal autonomously navigates complex multi-story environments. Once guided through the environment, the robot remembers every detail and finds the quickest route to perform its mission. During operation, the robot's system safely avoids obstacles and reliably moves over rough terrain.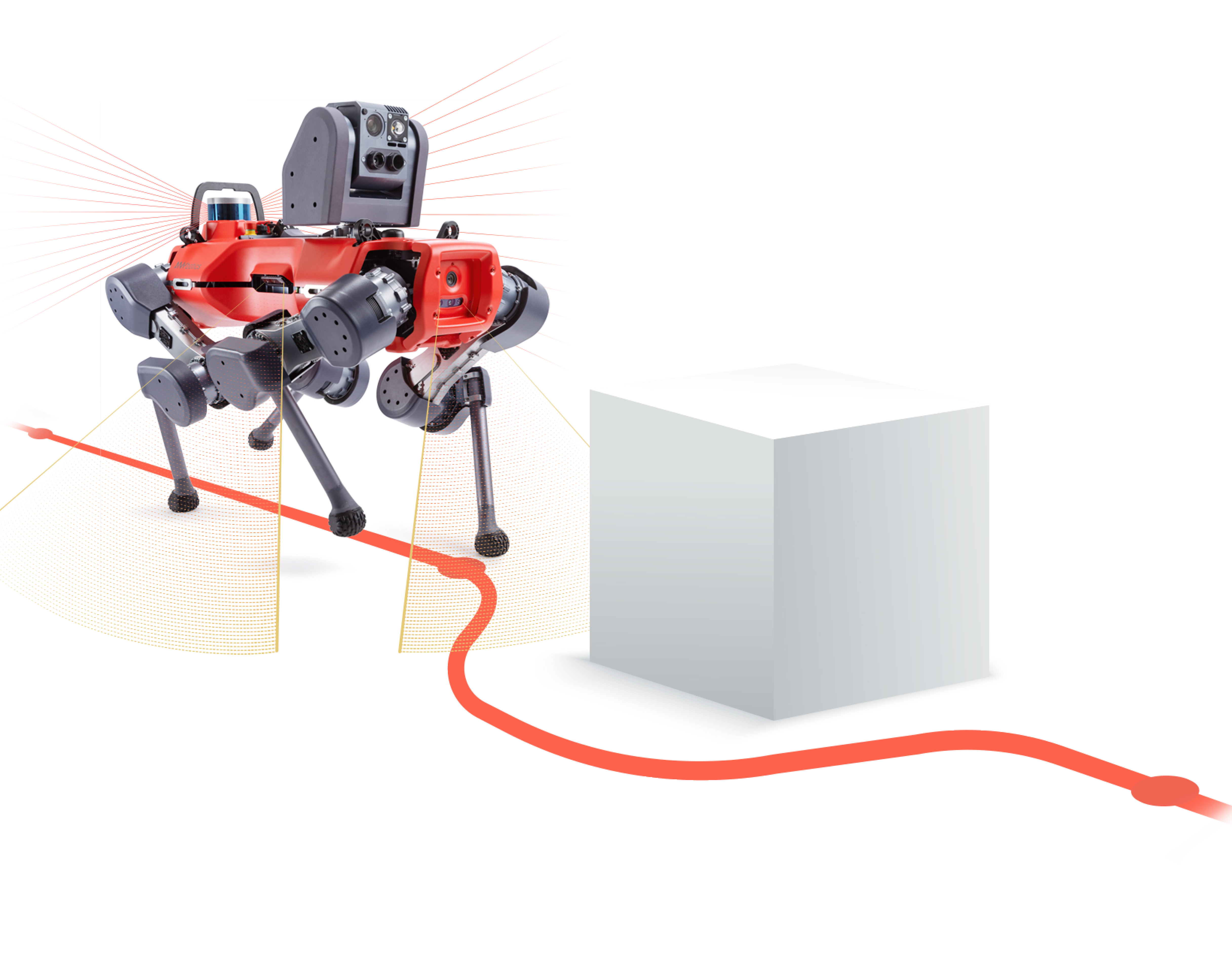 ANYmal carries built-in computation, eliminating the need for continuous network communication. If available, ANYmal connects through WiFi and optionally 4G/LTE.

WIFI
ANYmal's built-in 2.4 GHz or 5 GHz WiFi network connects to an available network or creates its own local network.

4G/LTE
Enable 4G/LTE telecommunication with an add-on module.
ANYmal's inspection payload provides visual, thermal, and acoustic insights for condition monitoring of equipment and infrastructure. The pan-tilt unit is used for scanning the environment around the robot and accurately positioning the built-in sensors for inspections of points of interest. AI-based inspection algorithms analyze the sensory data to interpret values, classify results, and detect anomalies.
Zoom camera
The visual camera provides a 20× optical zoom to take clear images and videos at far distances at 4K resolution.
Thermal camera
The thermal camera provides precise temperature readings in a range of -20–500°C without physical interaction.
Spotlight
The LED spotlight is used to support visual inspections in low-light conditions.
Ultrasonic microphone
Directional microphone for recording acoustic measurements in the audible and ultrasonic frequency range.
Pan-tilt unit
The high-range motion of the pan-tilt unit together with the robot base motion positions the sensors to check hard-to-reach places.
Edge computer
Built-in computation analyzes and protocols sensor readings, eliminating the need for continuous network communication.
A broad range of analog instruments and indicators can be digitized. Once trained on a type of instrument, the value or state is reliably identified.

Checking health of equipment

Early signs of operating problems are caught by examining the general health of the equipment. During the inspection, ANYmal checks critical points for anomalies and reports severe problems immediately.
Unforeseen technical events can result in hazardous situations. Equipped with sensitive sensors, ANYmal detects dangerous conditions in the environment and triggers a warning when required.

Industrial environments require continuous bookkeeping of structural changes. ANYmal supports operations by scanning and documenting 3d environment data as a digital twin.
ANYmal navigates all walkable areas without the need for environmental adaptations.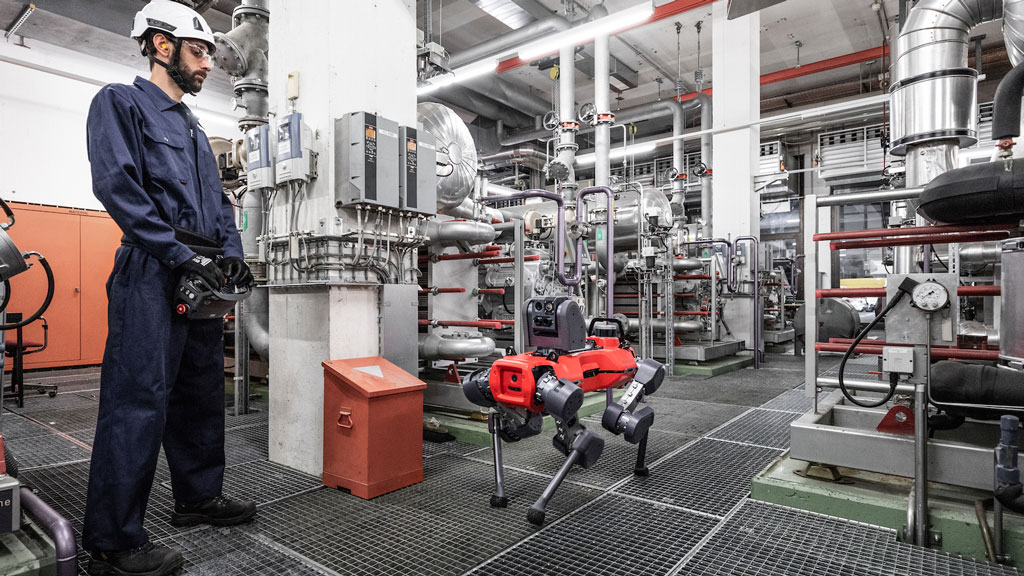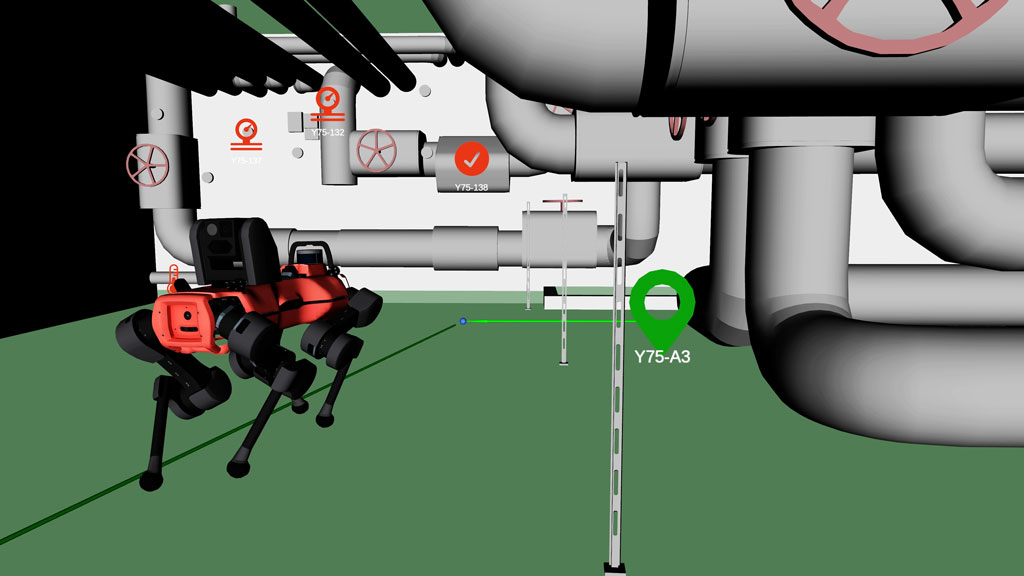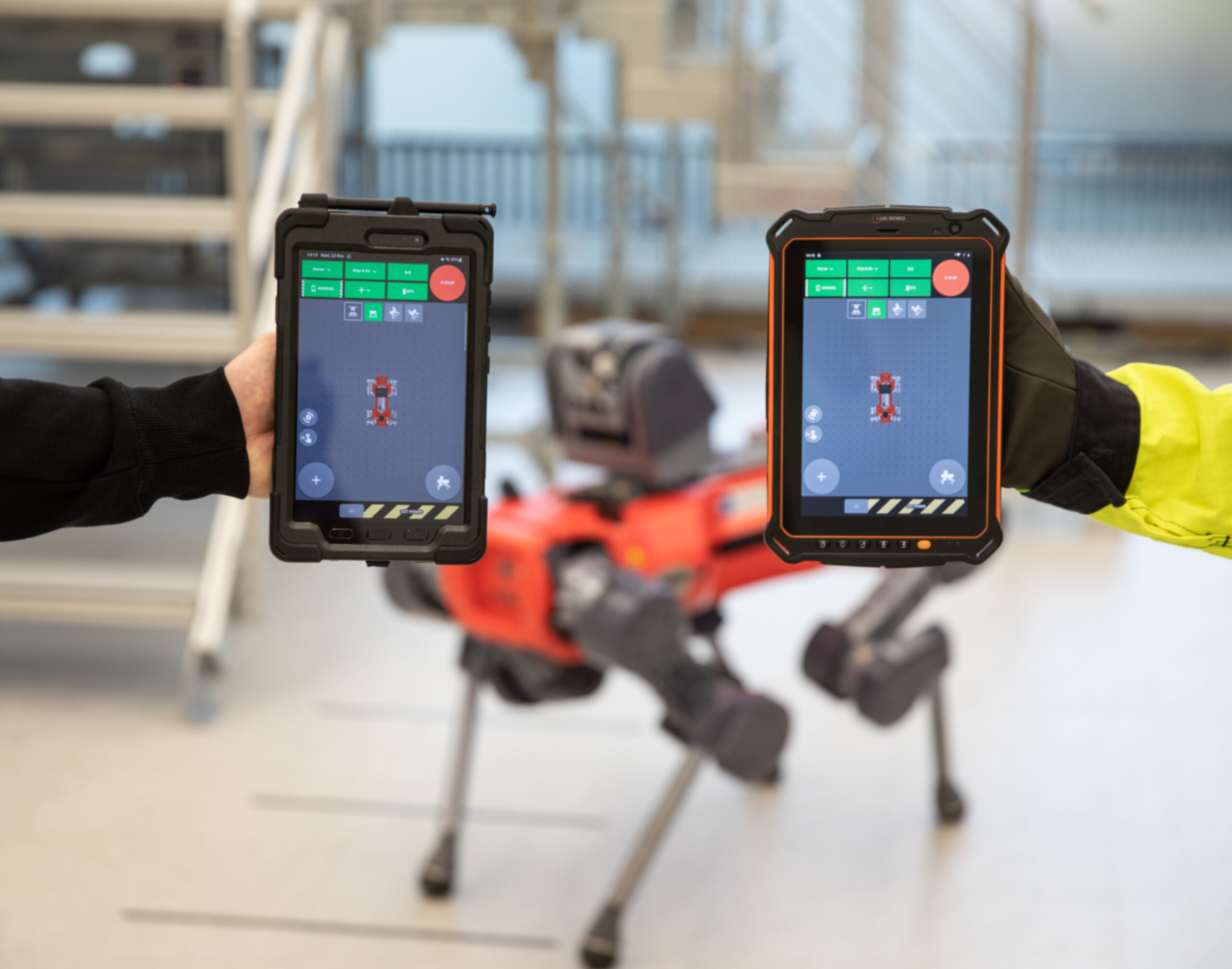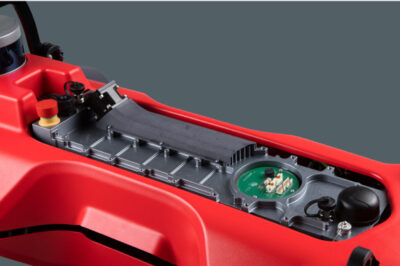 Modular Payload
ANYmal is expandable to tackle a wide range of applications with up to 15 kg in payload, built-in communication, power interfaces, programable onboard computers.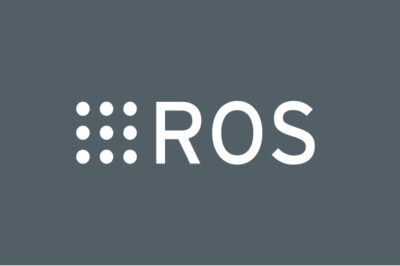 ROS API
Program custom software to extend ANYmal's capabilities and interface through the ROS (Robot Operating System) APIs and open-source ecosystem.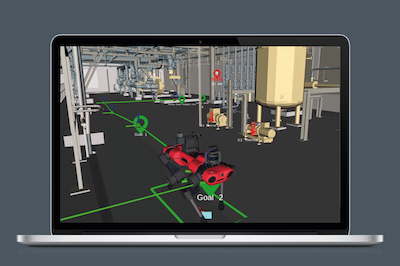 Simulation
Develop and test your custom software with the ANYmal simulator, providing realistic physics-based simulations and access to all sensor data and APIs.
20× optical zoom, thermal, microphone, spotlight
2× wide-angle color cameras
90 min runtime (swappable)
Charger, docking station, remote control, transportation box
Events
See ANYmal in action at the following events:
May 2023 - 02 Jun 2023
London
UK
ICRA 2023
We are excited to participate at the International Conference on Robotics and Automation, the largest event on the topic in 2023. Meet ANYbotics engineers and ANYmal at our booth and watch our presentation.
Energy Drone+Robotics Summit 2023
For the first time, ANYbotics will present at the Energy Drone & Robotics Summit this year. We are keen to hear about your inspection needs, and we'll present ANYmal and our new local reseller.