ANYbotics Finalist at the Swiss Economic Forum Award, the most important young entrepreneur prize in Switzerland.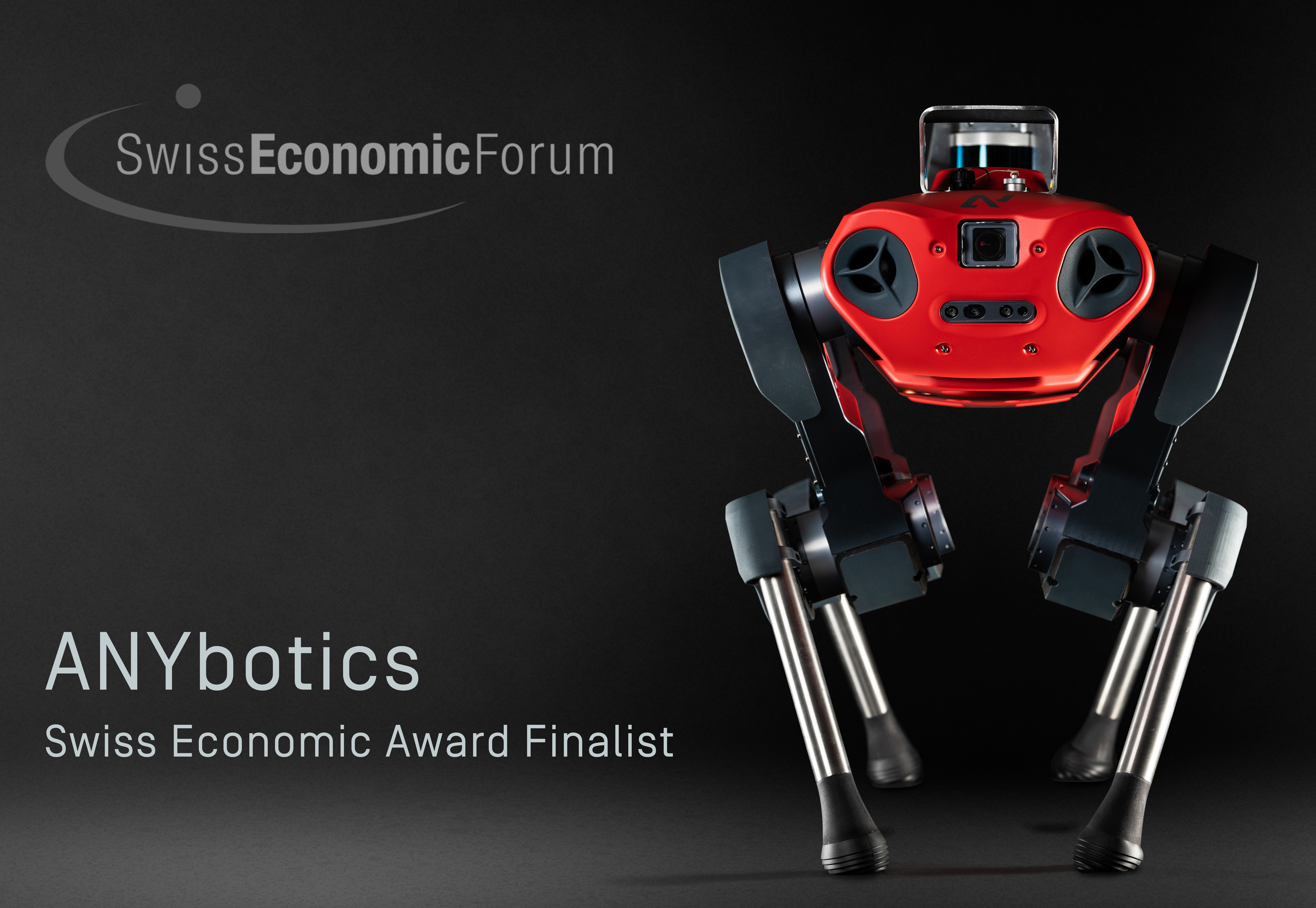 We are very proud to announce that ANYbotics is a finalist at the Swiss Economic Forum Award 2020 in the category Hightech & Biotech. This year, more than 180 young companies applied for the Swiss Economic Award. The experts of the jury selected the nine finalists who have achieved outstanding entrepreneurial achievements across three categories.
The Swiss Economic Forum (SEF) is Switzerland's leading economic conference and its platforms and initiatives promote an entrepreneurial way of thinking and actively support startups. The Swiss Economic Award is a prestigious prize for young entrepreneurs in Switzerland.
We look forward to attending The Swiss Economic Forum Award 22nd edition which will take place in September 2020 in Montreux.