Scaling autonomous inspection for large facility operations in Canada within the oil & gas, chemical, energy, and mining sectors.
ANYbotics strengthens its presence in Canada, appointing MicroWatt Controls as a reseller partner. Calgary-based MicroWatt Controls will increase inspection robot deployment in the country's oil & gas, chemical, energy, and mining sectors. ANYbotics' advanced mobile robots perform autonomous inspections, asset monitoring, and anomaly detection in complex industrial environments. MicroWatt Controls will offer ANYmal as a direct purchase or Robotics-as-a-Service (RaaS) solution and provide first-level support services, customer training, and technical expertise.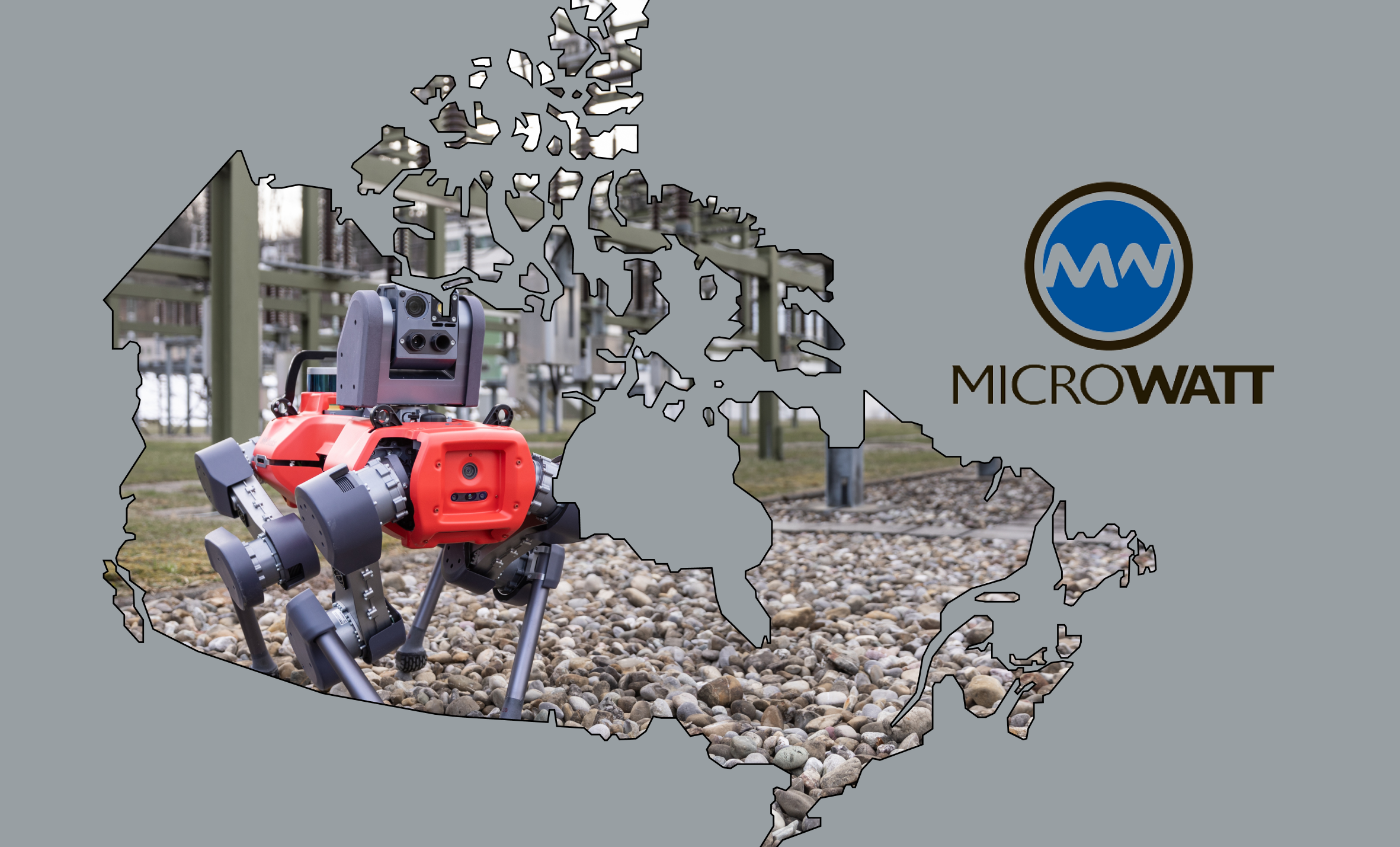 Bringing Automated Inspection to Ex-zones in Canada
ANYbotics' collaboration with MicroWatt Controls underscores the demand for industrial robotic inspection in the region, particularly in the oil & gas, chemical, energy, and mining sectors. MicroWatt Controls and ANYbotics have combined their industrial optimization and advanced-legged robotics expertise to provide unparalleled industrial inspection solutions. By leveraging local expertise, industry networks, and proximity to key players delivered through MicroWatt Controls, ANYbotics can better address the specific needs of production facilities, improve customer support and build a strong position in this crucial market.
MicroWatt Controls provides world-class industrial inspection technologies and equipment. Growing ANYbotics' presence in Canada and focusing on expanding our partner network with accomplished reseller partners like MicroWatt Controls will accelerate the adoption of automated robotic inspection by industrial operators in key market sectors in Canada.
— Satschin Bansal, Global VP Strategic Alliances & Partnerships, ANYbotics
Transforming the Regional Inspection Ecosystem with Autonomous Robotic Technology
With the addition of ANYbotics' robots to its portfolio and the introduction of autonomous robotic inspection technology in Canada, MicroWatt Controls is changing the inspection landscape. ANYbotics' inspection solutions increase safety by reducing worker exposure to hazardous environments, improve predictive maintenance through early detection of equipment anomalies, and optimize production through more accurate and frequent data collection.
ANYbotics designs advanced robots to perform autonomous inspection, monitoring, and anomaly detection tasks in diverse and complex industrial environments. They provide immediate added value by integrating as an end-to-end solution with asset management software and digital twin platforms that enable customers to automate inspections easily.
Leveraging its extensive experience in the oil & gas, chemical, and mining sectors, MicroWatt Controls offers ANYmal and ANYmal X inspection solutions as a direct purchase or on a subscription basis through Robotics-as-a-Service (RaaS). In addition, MicroWatt Controls provides a range of local support services, customer training, and technical expertise to ensure successful implementation and operation.
By partnering with ANYbotics, MicroWatt Controls will leverage its expertise in industrial processes and expand its portfolio of automated inspection solutions to its customers.
— Shawn Coffey, President, MicroWatt Controls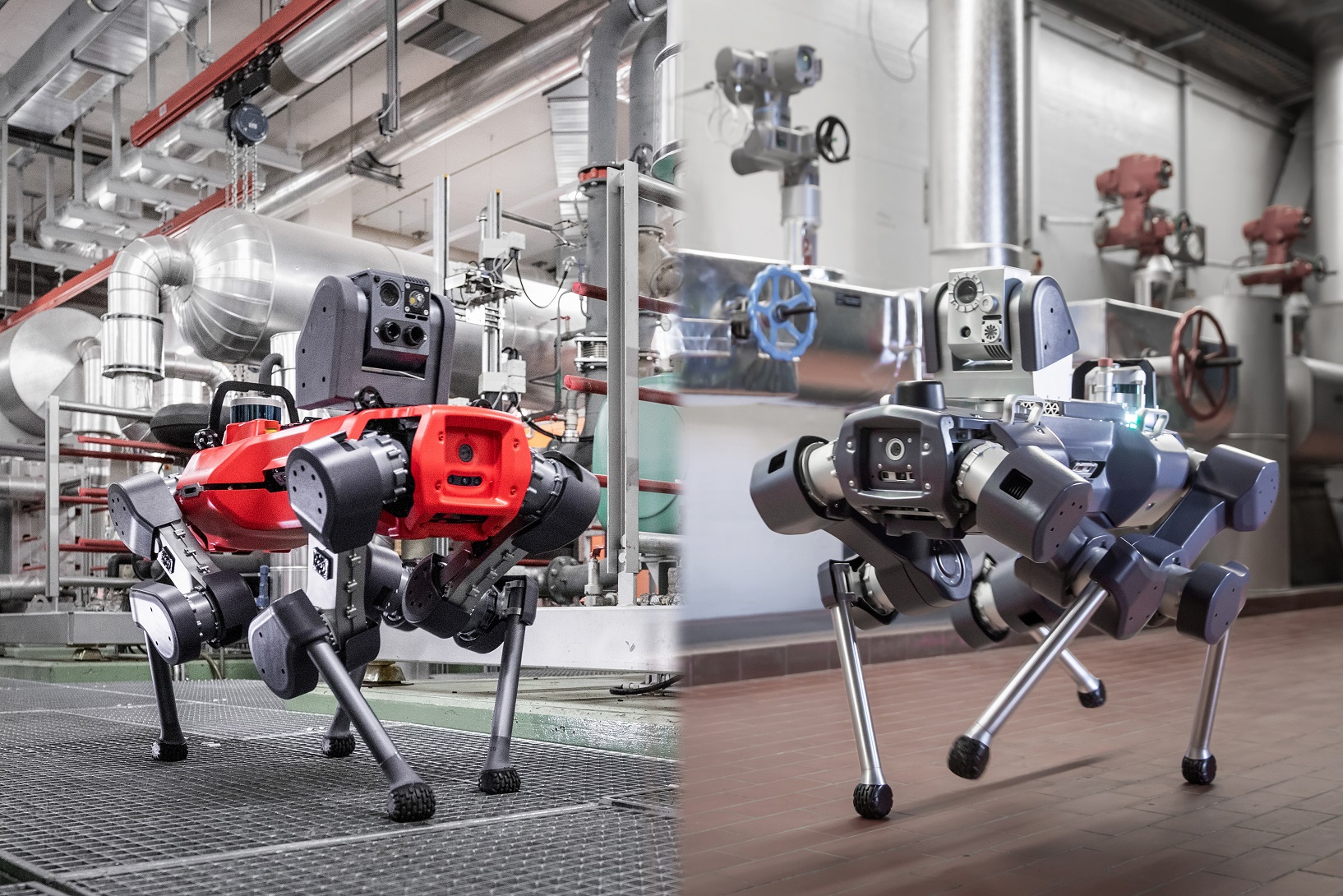 ANYmal (left), ANYbotics' autonomous legged robot and ANYmal X (right), the world's only Ex-proof legged robot.

ANYmal – Revolutionizing Industrial Inspection
ANYmal is a rugged, autonomous, highly mobile inspection solution with ready-to-use payloads and a leading non-Ex inspection robot. As the world's only Ex-certified legged robot solution, ANYmal X combines the performance of ANYmal and is safe to use in hazardous and potentially explosive atmospheres.
Whether automating repetitive tasks, performing detailed inspections in hard-to-reach areas, ensuring safety compliance, or monitoring environmental parameters, ANYmal and ANYmal X are the leading robotic inspection solutions for the oil & gas, chemical, and mining sectors.
About ANYbotics
Since 2016, Swiss robotics company ANYbotics has developed innovative, intelligent, and integrated robotic solutions that improve workers' lives, increase productivity, and support more sustainable industrial facilities. Partnering with global technology leaders, ANYbotics provides large asset operators with autonomous, automated, end-to-end robotic inspection solutions for complex, hazardous, and explosive industrial environments. ANYbotics is a fast-growing company with over 100 employees focused on supporting the inspection needs of workers in oil & gas, power, energy, mining, processing, chemicals, transportation, and construction.
About Microwatt Controls
Established in 1984, MicroWatt Controls specializes in industrial automation and control systems. They provide various products and services related to process automation, instrumentation, and control solutions for numerous industries, including oil and gas, power generation, water treatment, and more. The company has been active in robotics solutions for several years and represents state-of-the-art electronic equipment and industrial robots from the US, EU, Canada, and Switzerland.