Webinars
Watch our on-demand webinars: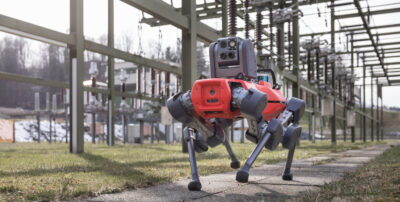 Introduction to robotic inspection
In this webinar, you will get your first deep dive into the field of inspection robots and how they are revolutionizing heavy asset industries. Robots are increasingly used to enable safer, more automated, and more efficient large-scale industrial operations.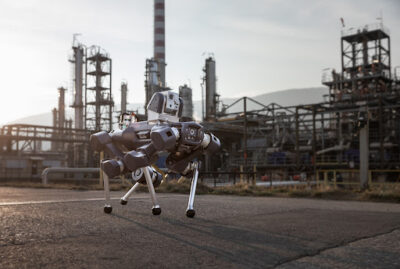 ANYmal X Deployments at BASF and Equinor
In this webinar, you will gain first-hand insight from ANYmal X deployments in Ex-zones at Oil & Gas and Chemical facilities.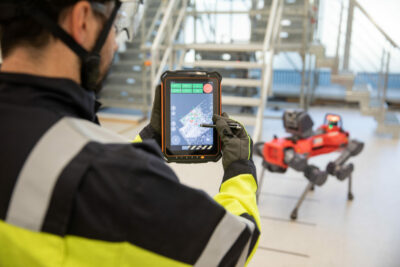 ANYmal Product Update December 2022
Introducing easy operation, gas detection, and reality capture. In this webinar, we demonstrate our new tablet user interface for the effortless control and deployment of ANYmal and the UX story behind its creation.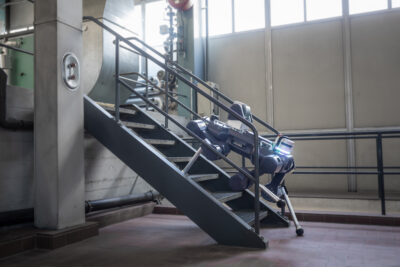 Intro to Ex-proof ANYmal X
This webinar focuses on bringing autonomous robotic inspection into hazardous and potentially explosive environments. Discover how ANYmal X, the world's first ex-proof legged inspection robot, increases equipment uptime, improves safety, and enhances plant performance.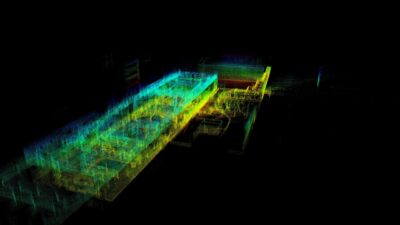 Robot installation in industrial plants
In this webinar we provide you a deeper and practical look into ANYmal's latest software capabilities for industrial optimization.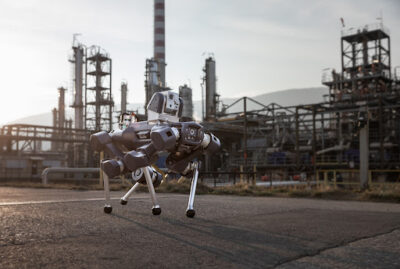 Robotic Inspection in the Oil & Gas and Chemicals Industries
In this webinar, you will learn about the technology and impact of automating routine inspections in the Oil & Gas and Chemicals industries.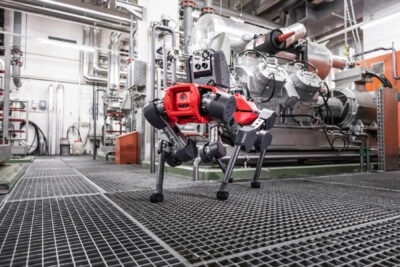 Robotic Inspection at Chemical Plants with BASF
In this webinar, you will learn how our robotic solution supports you to enhance equipment uptime, safety, and data-driven decision making.