Industry expressed a clear and serious need for dependable and integrated robotic solutions at several events during Q2 2022.
ANYmal Outperforms at the SPRINT Robotics Fitness Challenge 2022
The SPRINT Robotics Fitness Challenge is an industry-funded benchmark where state-of-the-art robotic systems get tested regarding their inspection and maintenance capabilities. All required tasks are relevant to end-user applications and test robots in real-world situations.
ANYmal excelled in stair climbing, course navigation and the autonomous replanning of routes. We are very proud that ANYmal's performance scored the highest in the Action Group Remote Operators (AGRO) category!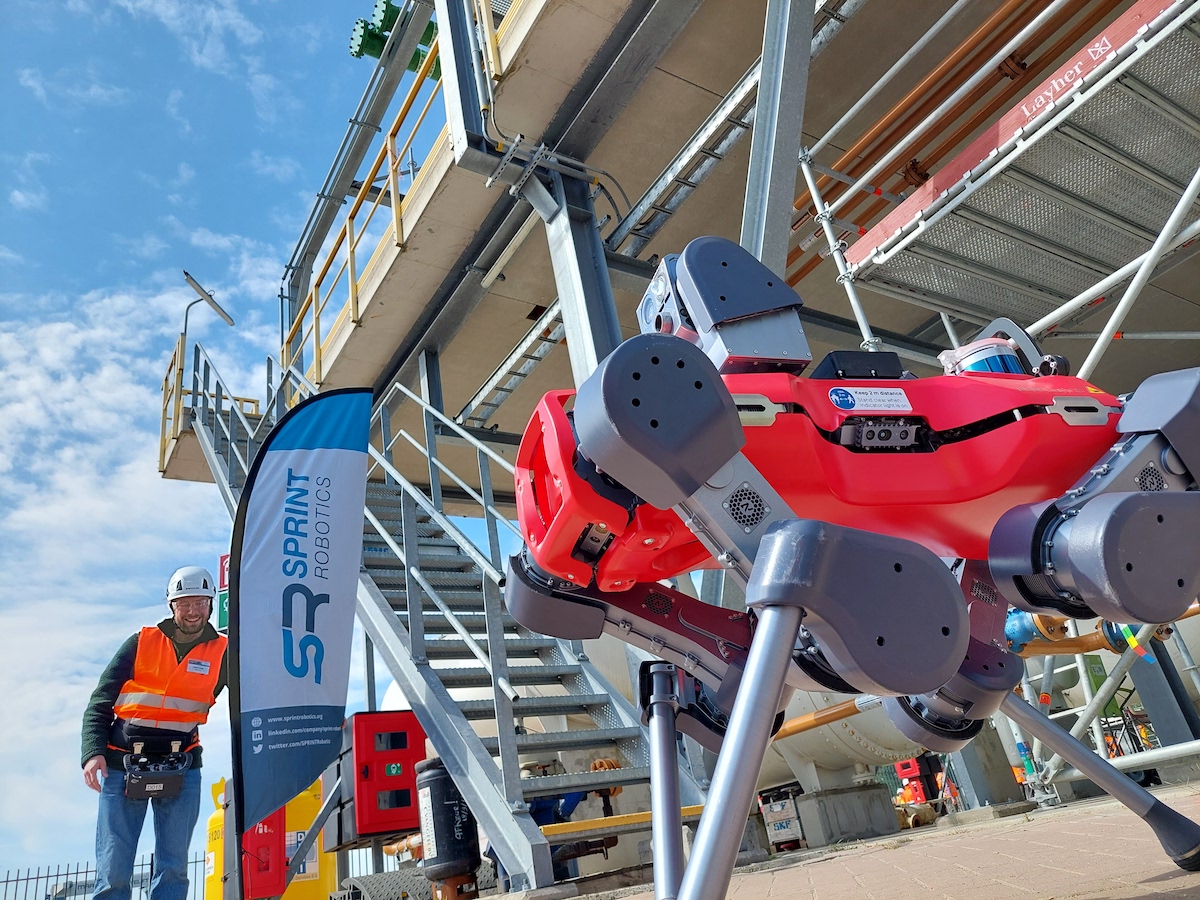 ANYmal performing at SPRINT Robotics Fitness Challenge, 1-2 June Rotterdam
ANYbotics Wins the Product Innovation Award at IRCA 2022 in Philadelphia
"A versatile quadrupedal robot with high mobility for inspection and maintenance" – is how the IEEE motivated the granting of  the 2022 Robotics and Automation Award for Product Innovation to ANYbotics. 
The IEEE Robotics & Automation Society recognizes companies and individuals for their outstanding accomplishments, and service, to the international robotics and automation community.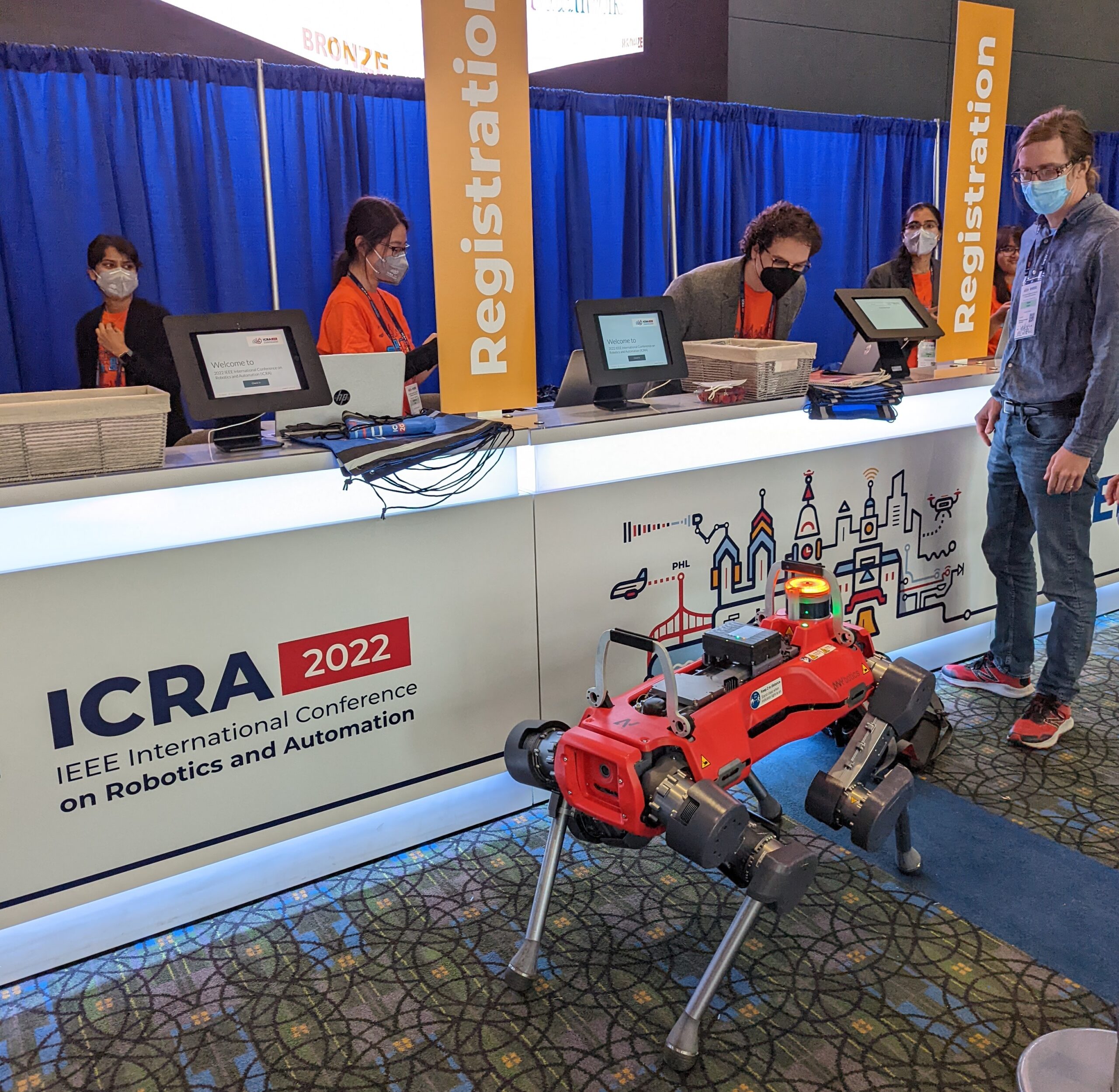 ANYmal registering at the IEEE International Conference on Robotics & Automation (IRCA2022), 23-25 May in Philadelphia, USA.
Accenture, Cognite and ANYbotics Present how End-to-End Robotic Inspection Solutions can be used by the Industry
ANYbotics, together with Cognite and Accenture, is propelling robotics into an era of intelligent, legged, mobile and autonomous robots. At Hannover MESSE and E-world, the three partners demonstrated how ANYmal performs multiple tasks, makes independent decisions in complex environments and integrates as an end-to-end solution with asset management software and digital twin platforms of industrial customers.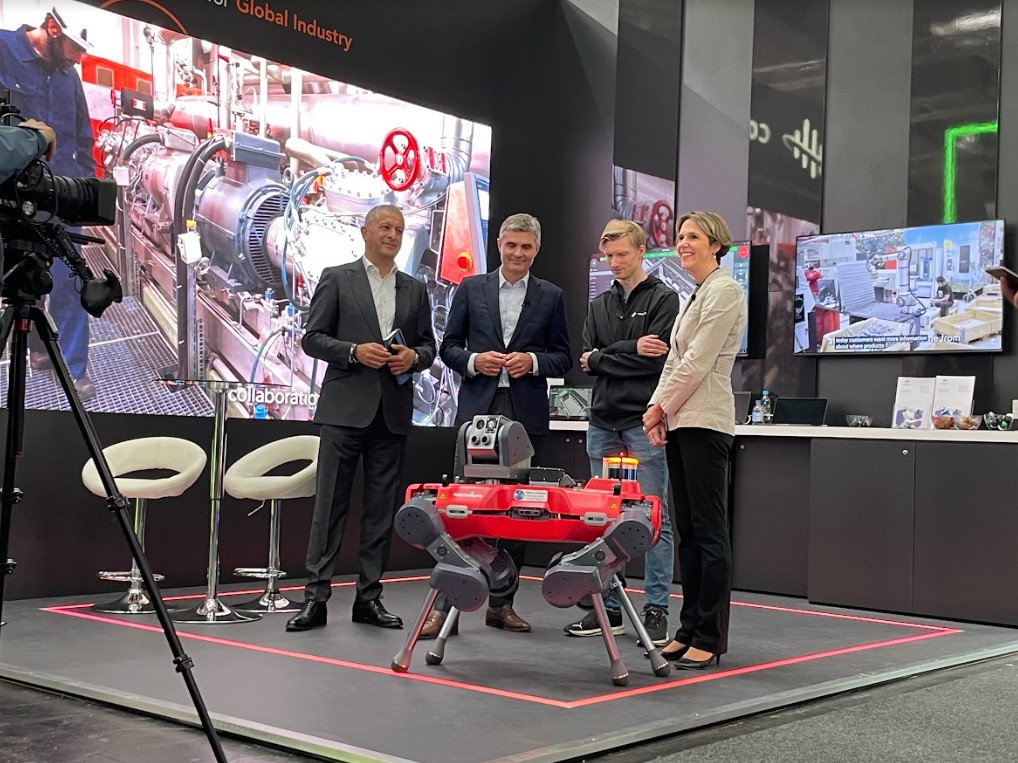 HANNOVER MESSE 2022, 30 May – 02 June: ANYmal – the center of attention at the Cognite booth.
Legged Mobility on the Rise at the European Robotics Forum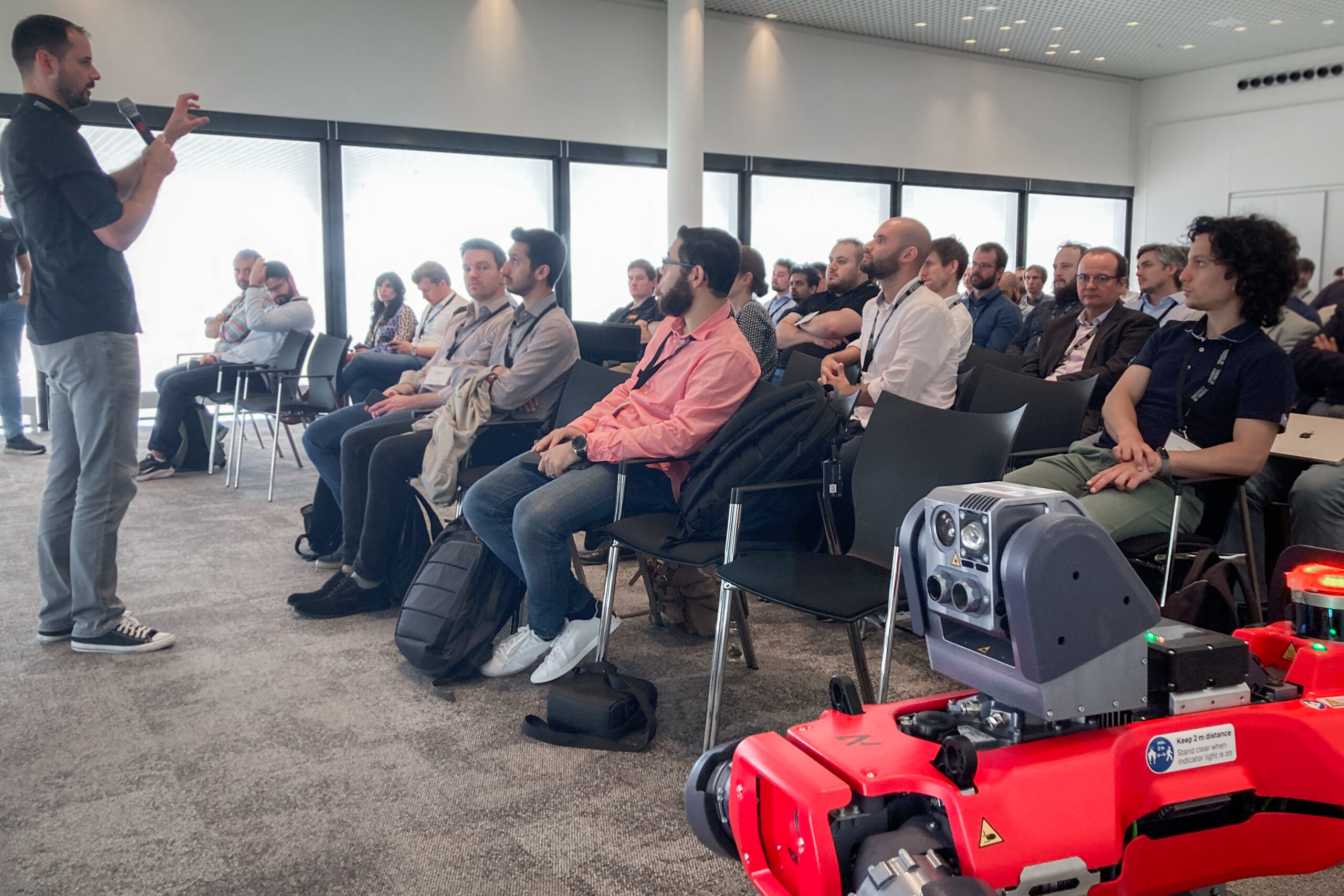 ANYmal attending Marco Hutter's session about "Legged Robots on the Rise" at the European Robotics Forum 2022, 28-30 June, Rotterdam.